New to the Alexandria Project? Find a plot synopsis and a guide to the characters here, and the earlier chapters here. You can also follow the Further Adventures of Frank on Twitter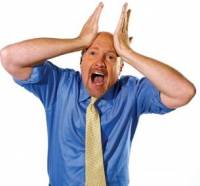 While CIA Agent Carl Cummings was being taught to heel, Frank was sitting at his kitchen table, tapping away at the cramped keyboard of a cheap netbook connected to a neighbor's unsecured WiFi network. Even this was risky, he reminded himself, so this brief session would have to be his last until he moved on.
A few taps more and he had logged on to the bank account of the Pangloss Game Company. Mentally crossing his fingers, he clicked on the link for an account that simply read "iBallZapper." When the new view displayed, the number that immediately caught his eye was in the balance column, and that number was $247,396.78. A slow smile of victory spread across Frank's face as he hit the refresh button. The number jumped upward by another $1,238.42. It seemed that his plan was unfolding nicely.