Have you discovered The Alexandria Project?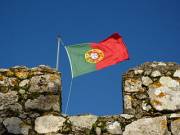 According to a press release issued today by the Portuguese Open Source Business Association (reproduced in full at the end of this blog entry), the government of Portugal has decided to approve a single editable, XML-based document format for use by government, and in public procurement. And that format is not OOXML.

Instead, the Portuguese government has opted for ODF, the OpenDocument Format, as well as PDF and a number of other formats and protocols, including XML, XMPP, IMAP, SMTP, CALDAV and LDAP. The announcement is in furtherance of a law passed by the Portuguese Parliament on June 21 of last year requiring compliance with open standards (as defined in the same legislation) in the procurement of government information systems and when exchanging documents at citizen-facing government Web sites (an unofficial English translation is here).