Have you discovered The Alexandria Project?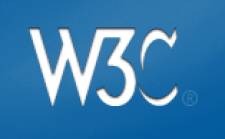 After sixteen years of working in parallel to the traditional standards infrastructure, the World Wide Web Consortium has taken an interesting decision: to begin submitting selected W3C Recommendations to that same system for endorsement. In doing so, it joins the small
handful of consortia (
seven, to be exact) that have applied for this option out of the hundreds of consortia currently active in the information and communications (ICT) to apply for that option.
If this process sounds vaguely familiar, that's likely because this is the same process that OASIS used to gain global endorsement of its OpenDocument Format (ODF). Microsoft took a similar, but procedurally distinct, route with OOXML, its competing document format, when it offered it to ECMA, which enjoys a special "Fast Track" relationship with JTC1. What won't sound familiar is the conditions that the W3C has successfully included in its application to make submissions, on which more below.

Those that have followed the course of ODF and OOXML will recall that shile ODF moved through the process smoothly, for a variety of reasons OOXML's progress was protracted and contentious. They may also have noted that over the last several years, the versions of these standards most commonly encountered in the field differ from those that have been formally adopted by JTC1, meaning that the JTC1 versions are both "stale" and in comparison to the versions most frequently implemented in actual products.
Given this recent history, one might reasonably wonder why the W3C has now, after so many years, decided to become a PAS (for "Publicly Available Specification") submitter, and what this will mean for the W3C and its important work.
First off, let's very briefly review what that "traditional standards infrastructure" is, and how it relates to the existence and success of consortia.
Since the work of ISO and IEC overlapped to an extent, they agreed to form JTC1 as a joint activity when the computer revolution began to take off rather than compete with each other. If consortia had never come into being, the great majority of the standards that they in fact develop would presumably have been created within JTC1.
But for a variety of reasons they did come into being, beginning in the 1980s. Those reasons included speed, control, focus, and the ability to conduct promotional, certification, and other activities traditional standards development organizations (SDOs) did not (for more detail, see
this article
from the last issue of Standards Today).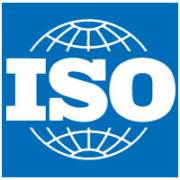 Today, the typical consortium technical process isn't necessarily faster than that of a well-run SDO, but the other advantages persist, as well as the ability to develop and promote a new specification as a global standard right out of the gate, rather than developing one at the national level, and then elevating it to JTC1 for a second time-consuming adoptive process (other SDO standards begin within the JTC1 process).
One reason that the technical process of ITC industry SDOs speeded up in recent years is because the consortium concept caught on so quickly. In a matter of a few years, the default choice for developing IT, and to a lesser extent, CT standards passed from JTC1 to the new industry niche organizations that had begun springing up like mushrooms. Some were formed to set a single standard, and then went out of existence. But others became institutionalized and very influential, such as the W3C, IEC, OASIS, Open Geospatial Consortium, and many others.
For decades, these new organization were quite content to go their own way and let the SDOs go theirs. Indeed, many in the SDO community looked down their noses at the upstarts, denigrating their process as being inferior. But others realized that the consortia were undercutting the influence of the "Big Is" (ISO, IEC and ITU). And some companies worried that consortium-created standards of importance to their own businesses might not be as acceptable to government and some other purchasers unless they were blessed by JTC1.
The result was the creation of the PAS process (for "Publicly Available Specification"), under which a consortium could apply for qualification as a PAS submitter, and then offer a given specification for consideration by interested JTC1 members in a process that could take as little as six months. Once the specification was adopted, it would be added to the ISO/IEC list as a PAS.
But the concept never really took off, for a number of reasons. First, as noted, it took extra work and time to qualify as a PAS submitter, and then to move a submitted standard through the process. Next, it was difficult and expensive to reformat a standard to the very detailed and formalistic style required for an ISO/IEC standard.
In addition, ISO/IEC members could require changes to the standard as a precondition to giving their approval, and the consortium that had originally developed the standard might lose control over the standard's future direction and details as well. Most importantly, consortia (and their members) simply didn't see much value in all of the extra work, since their standards were being widely adopted without the extra credential.
Which brings us back to the question of why W3C should wish to become a PAS submitter at this time? Here's what it had to say on this topic on November 3:
Today W3C, the International Standards Organization (ISO), and the International Electrotechnical Commission (IEC) took steps that will encourage greater international adoption of W3C standards. W3C is now an "ISO/IEC JTC 1 PAS Submitter" (see the
application
), bringing "de jure" standards communities closer to the Internet ecosystem.
The language here is artful: the W3C isn't moving closer to the SDOs – the "de jure" (i.e., the "legal") SDOs are getting an opportunity to move closer to the "de facto" (what the world really uses) standards already created by consortia. The announcement continues;
As national bodies refer increasingly to W3C's widely deployed standards, users will benefit from an improved Web experience based on W3C's standards for an Open Web Platform. W3C expects to use this process (1) to help avoid global market fragmentation; (2) to improve deployment within government use of the specification; and (3) when there is evidence of stability/market acceptance of the specification. Web Services specifications will likely constitute the first package W3C will submit, by the end of 2010.
There's an important point to be drawn from this language. Unlike ODF and (especially) OOXML, which were not yet mature and widely adopted when they were submitted to JTC1, the standards that W3C plans to submit are mature, stable, and already enjoy wide use. In other words, they are the type of standards that the PAS process was created for.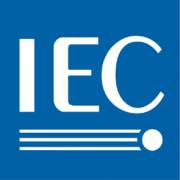 Still, why take this extra step at all, with over
140 completed standards
("Recommendations") already released?
I'll leave that question to the W3C, since I haven't conducted any interviews in connection with this blog entry. What I can shed some light on, however, is how effectively the W3C has positioned itself to ensure that the potential benefits it sees will not be outweighed by any of the burdens that some consortia have encountered in the past.
First off, W3C established an unusual condition in its
PAS Submitter Application
.
In effect, it demanded that its Recommendations be subject only to an "up or down" vote within JTC1, and not be subject to modification. In reply to the question, "What are the expectations of the proposer toward technical and editorial changes to the specification during the transposition process?" W3C unequivocally stated:
At this point, W3C will only submit work completed and approved under the W3C technical process for approval by JTC 1 with the understanding that these W3C Recommendations will either be approved as-is by JTC 1 or rejected. This is for purpose of keeping the W3C-approved and JTC 1-approved specifications identical.
Ordinarily, those voting within the assigned JTC1 Standards Committee (SC) that vote no are required to state the changes that could be made to result in a flip of their negative vote to a positive one. Those that abstain or vote to approve may submit comments as well. If the PAS submission fails to gain enough votes to approve, a submitter still seeking adoption must respond to the comments and offer changes intended to convert the "no" votes to "yes" votes (this was the route taken by Microsoft with its OOXML submission via ECMA).
W3C did soften its statement somewhat, indicating that comments and suggestions would be fed back into its own process and given appropriate consideration in future versions of the Recommendation in question. But it was clear that any changes would be minor and at its sole discretion.
As earlier mentioned, ongoing maintenance can also be a sensitive issue for a consortium considering applying for PAS submitter status. Sometimes, the JTC1 committee that has categorical relevance to a PAS may have a strong opinion on the subject as well as the PAS submitter, resulting in a negotiation over control of the ISO/IEC version of the consortium specification. W3C's statements in its application are unequivocal on this point as well, making it clear that the W3C will not release control of the future direction of its own Recommendations:
W3C intends to continue the maintenance of its completed and approved specifications even after submission for approval under the JTC 1 process….
We will submit our work with the understanding that we will continue maintenance of the specification ourselves; for implementation purposes, it is essential that the specifications approved by JTC 1 remain strictly aligned to the W3C text as it evolves. In the unusual situation where W3C agrees to stop maintenance of one of its specification going through PAS transposition, it will be explicitly mentioned in the PAS submission.
In response to a follow on question, W3C also stated that it would not allow its Recommendations to be adopted in part rather than in their entirety.
On the intellectual property front, there will be no conflicts, as the W3C Patent Policy and rules relating to copyright dovetail appropriately. W3C will allow JTC1 to distribute (and sell) ISO/IEC versions of W3C Recommendations accepted as PASs, so long as ISO/IEC offers electronic downloads at no cost as well (as is the case with other free consortium standards, such as ODF and the Linux Foundation's Linux Standards Base).
In effect, through the conditions that it successfully included in its application, the W3C has turned the tradtiaional relationship of SDOs and consortia inside out. Instead of
offering to yield control of its own standards in order to gain the ISO/IEC's imprimatur
, the W3C is saying that the formal standards bodies can have access to W3C Recommendations only if they accept the W3C's terms.
Now that the W3C's PAS Submitter Application has been accepted, what will happen next? Will the relationship flower, or will the W3C, after a few trials, conclude that the benefits anticipated from the relationship have not manifested themselves? Will other consortia, after seeing the W3C's success in negotiating such favorable terms with JTC1, decide to follow its lead? And will JTC1 Steering Committees reach out to the consortia they compete with (as they sometimes do) to encourage them to become PAS submitters?
We'll have to wait and see, but there is one intriguing clue to be found in the W3C's application: it requested that ISO/IEC reserve a block of 300 consecutive standards identification numbers for its potential use.