Have you discovered The Alexandria Project?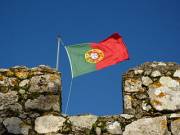 According to a press release issued today by the Portuguese Open Source Business Association (reproduced in full at the end of this blog entry), the government of Portugal has decided to approve a single editable, XML-based document format for use by government, and in public procurement.  And that format is not OOXML.

Instead, the Portuguese government has opted for ODF, the OpenDocument Format, as well as PDF and a number of other formats and protocols, including XML, XMPP, IMAP, SMTP, CALDAV and LDAP. The announcement is in furtherance of a law passed by the Portuguese Parliament on June 21 of last year requiring compliance with open standards (as defined in the same legislation) in the procurement of government information systems and when exchanging documents at citizen-facing government Web sites (an unofficial English translation is here).
While exceptions are permitted under the law in the case of "impossibility," an agency making that contention must report and justify that conclusion, as well as provide a defense of its proposed alternative, to the Presidency of the Council of Ministers, whose decision to grant or reject the request is final. All of the foregoing must be posted at a public portal to be provided for that purpose, and if the request is granted, the determination must be periodically revisited thereafter.                                                    

Have YOU Discovered the Alexandria Project?


A Tale of Treachery and Technology

The Portuguese decision is reminiscent of a decision (later overruled) taken by the CIO of the Commonwealth of Massachusetts in 2005, which sparked a global standards war between supporters of ODF, developed by OASIS, a global standards consortium, and the Open Office XML Format, created by Microsoft. Shortly after OASIS announced that it would submit ODF to ISO/IEC for adoption, Microsoft contributed OOXML to ECMA, another consortium. In due course, ODF was adopted by Joint Technical Committee 1 as an ISO/IEC standard.                         

Microsoft sought to achieve the same result, and eventually succeeded after a long and contentious battle that united rivals of Microsoft (e.g., IBM, Oracle, Motorola, Google) with proponents of open source software in opposition to adoption of OOXML by ISO/IEC (I extensively reported on the saga in hundreds of blog entries, which are archived here).

Eventually, the war died down, and much has changed since then. OpenOffice, the best known and most frequently downloaded ODF compliant, open source office suite subsequently forked after Sun Microsystems, the primary supporter of OpenOffice, was acquired by Oracle, which allowed the project to languish. Eventually, OpenOffice found a home at the Apache Foundation. LibreOffice, the fork, is now hosted by a non-profit organization formed in Germany to support it.

Available Now for $2.99 or less


at Amazon, iTunes and Barnes & Noble (and in ePub and PDF formats at GooglePlay)
And Microsoft, which originally refused to make its Office suite compliant with ODF, eventually acquiesced, although it did not conform completely with the ISO/IEC ODF standard until earlier this year.
Today, ODF has been adopted in many countries around the world (a no longer updated list can be found at the now-dormant ODFAlliance.org Web site; another compilation exists at what appears to be a (now) sporadically updated page at Wikipedia).  But in the great majority of cases, where ODF has been approved for use, so has OOXML.  The result has been a victory for software choice, since citizens in these countries can now use their preferred office software to download, edit and upload government documents at public sector Web sites. But because both formats (as well as PDF, where fixed text is involved) are both supported at the same sites, these government adoptions have not made much impact on Microsoft's market share.
Portugal, of course, is not a large country, so its action is not likely to move the market share needle, either. But Europe is another matter, and ODF has many friends in the EU. Many European nations are overhauling their definitions of "open standards," and Microsoft, never the darling of the European Commission, hardly improved its standing when it dropped a browser election screen from Windows 7, thereby violating an earlier ruling in connection with which it had already paid hundreds of millions of Euros in fines (for violating the order, the EC could levy a fine equal to 10% of Microsoft's global revenues).
Currently, there is significant momentum in Europe in favor of all things open (standards, source code, data and more). As I have previously noted Neelie Kroes, the EC Competition Commissioner that drove the browser case against Microsoft to its conclusion, is now Commissioner for the Digital Agenda, and remains a staunch advocate of openness.  More recently, on November 1, the United Kingdom Cabinet Office held firm (despite vigorous opposition from the Business Software Alliance) and announced new rules that mandate the use of "open standards" in all government IT procurement.
The UK definition requires, among other factors, that vendors must be able to implement such standards without paying licensing fees, and in both open as well as proprietary software. Since Office now supports ODF, that impact would be more muted than dramatic, since Office users today can open ODF files as well as save Office files in ODF format. But those that convert files between Office and LibreOffice or OpenOffice still often encoutner formatting glitches. By basing the source file on ODF rather than OOXML, the inconvenience of coping with such glitches moves to the user of Office, and not to the user of the ODF-based suite.

In this context, it will be interesting to see whether the decision of the Portuguese government will prove to be an outlier, or whether other nations in Europe (and elsewhere) opt to follow its lead. At least some Europeans are intent on doing so: a consortium of public administrations, including the Swiss Federal Court, the Swiss canton of Vaud (Waadt), the Swiss Federal IT Steering Unit and the German cities of Munich, Freiburg and Jena have provided OpenLibre with 160,000 Euros to help iron out OOXML conversion issues for OpenLibre users. Of even greater interest will be what impact, if any, such actions may have on the dominance of Microsoft's Office suite in the marketplace.
As of now, that's hard to tell. It would likely take a new alliance of Microsoft's competitors and openness advocates to mount the kind of assault that could seriously challenge the 30 year dominance of Office in the marketplace, and that's rather hard to imagine.
Except, of course, for the fact that until Massachusetts took the same action in 2005, such an unlikely alliance was pretty hard to imagine as well.
* * * * * * * * * * * * * * * * * *
Portugal publishes open standards catalog
ODF, PDF and several other standards are mandatory
The Portuguese Government has published the National Digital Interoperability Regulation [2], which defines the list of open standards to be adopted in the Portuguese public administration. This framework brings to life the existing Law of Open Standards [1]. It is part of the larger ICT reform program that aims to save 500M EUR/year while providing stimulus to the local economy.
We must stress the importance of the whole open standards adoption process and declare our explicit support for the way the interoperability regulation was designed. On one hand, there is some pragmatism to be noticed: the list of open standards is relatively short with priority given to functions where interoperability problems are a large concern.
On the other hand, pragmatism didn't mean lost of insight: there is no more than one open standard per functional category. This is something ESOP has always defended, as a measure to prevent incompatibilities that could bring the adoption process to a failure.
Choices have been made and ODF is the chosen open standard for editable documents. We think this is appropriate since ODF is implemented by several different vendors, in both open source and proprietary applications, across multiple operating systems. As a truly open standard, it can be implemented by any vendor that wishes to do so. This is a choice that will save money and avoid vendor lock in.
Other standards for formats and protocols include PDF, XML, XMPP, IMAP, SMTP, CALDAV and LDAP.
The existing Law of Open Standards (Law 36/2011) sends a clear message to the market: from now on only open standards compliant products will be purchased by the public administration. ESOP has informed its members they must ensure compliance in order to bid on public tenders.
Now that the legal framework is in place we hope that the implementation of open standards in Portugal contributes to a better functioning IT market with more competition, lower prices and new opportunities for local SMEs.
[1] – Law 36/2011 Unofficial translation:
http:/ / www.esop.pt/uploads/2011/10/OpenStandardsPT.pdf
[2] -National Digital Interoperability Regulation:
http://dre.pt/pdf1sdip/2012/11/21600/0646006465.pdf
About ESOP:
ESOP (Portuguese Open Source Business Association) arises from the common will of its founding associates. With view to the encouragement and growth of the Open Source solution market in Portugal, ESOP serves as platform for the promotion of opportunities and synergies within the market, as well as among its associates and partners. Established by leading companies and based upon highly driven individuals, ESOP brings together a vast array of skills and has on offer a large variety of professional services. From SMEs to major organizations, from associations to the Public Administration, from servers to workstations, ESOP points out reliable and lasting solutions in IT. Guided by solid principles of  competitiveness, ESOP stands for and actively promotes Open Source Software, Interoperability, Open Standards and Platform Independence.
Contact:
info@esop.p t
http://www.esop.pt