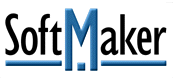 The dominance of Microsoft's Office in the marketplace would be logical (if frustrating, to those that think that competition breeds better products), if it was simply a matter of developer seats. After all, Microsoft deployed hundreds, and then thousands of engineers to develop and evolve its flagship app over the last 25 years. How could anyone expect a less well funded commercial competitor, much less an open source project, to equal Office for features, performance and interoperability with other office suites?
At the same time, people keep trying - a lot of them. Not just long-established competitors, like Corel, with the venerable and estimable WordPerfect office suite it bought from Novell, open source projects like OpenOffice and KOffice, as well as projects launched by much larger players, such as IBM (Lotus Symphony) and Google (Docs).
WordPerfect aside, most of these offerings disappoint when it comes to round tripping documents with Office users, although many provide perfectly fine alternatives for stand-alone use, particularly by those that don't need to create the most complex business document.
The funny thing is, though, that the quality of the result, and even the ability to interoperate in a world dominated by Microsoft's Office, doesn't necessarily equate to the depth of the resources of the developer. Now isn't that an interesting observation?
That's the lesson of a product comparison posted a week ago at InfoWorld by Randall C. Kennedy. In that article, Kennedy describes the "torture test" he used to evaluate two office suites: the one developed by SoftMaker, and the much better known offering of OpenOffice.org. You may be surprised to learn that Kennedy scores the SoftMaker suite highest. Most intriguingly, Kennedy concludes that SoftMaker cleans OOo's clock when it comes to the hardly insignificant or difficult task of playing nicely with that Other Suite that so many people around the world use.
That wouldn't be so surprising except for this: SoftMaker has…(wait for it)…only 17 employees.
That's really something to muse upon, when you recall that OpenOffice was already a commercial product when Sun Microsystems acquired it in 1999 from German software developer StarDivision, and that Sun has seconded a much larger number of developers to its further evolution (and to engineering interoperability with Office) ever since.
So what conclusions should we draw from Kennedy's results?? Here's my take.
First off, I should note that Kennedy has a lot of nice things to say about OpenOffice (it's now faster and performs better). But when it comes to interoperability, his comments are scathing. Here is his final conclusion:
Bottom line: OpenOffice.org 3.1 failed to deliver on its promise of better Microsoft Office interoperability. It severely mangled our Microsoft Word and Microsoft Excel test data files, and no amount of new features or targeted performance improvements could overcome this critical deficiency.
When Kennedy ran the same tests with SoftMaker, he was far more impressed. His review begins and ends as follows.
If OpenOffice 3.1 is the overhyped contender with the glass jaw, then SoftMaker Office 2008 is the plucky unknown quietly pounding on a side of beef in some meat locker (sorry, Rocky). Though not as ubiquitous as the free open source community's favorite son, the commercially developed SoftMaker Office has proven itself to be a more viable competitor to Microsoft Office, especially in the low-end PC and mobile computing space. That's because the German company behind the product, SoftMaker GmbH, has made a concerted effort to keep the SoftMaker Office code base lean and mean, while at the same time delivering a remarkable degree of functionality
The net result is a product that's a fraction of the size of its competitors (just 70MB on disk) and that runs great on underpowered hardware. SoftMaker Office's component applications — TextMaker, PlanMaker, and? SoftMaker Presentations — load almost instantly, and each consumes roughly half as much memory as their Microsoft Office equivalents. More importantly, SoftMaker Office demonstrates excellent word processor data file interoperability, including successfully loading, rendering, and saving our Microsoft Word 2003 torture test document.
Bottom line: SoftMaker Office shows that good things often still come in small packages. The product's compact footprint and low overhead make it ideal for underpowered systems, and its excellent compatibility with Office 2003 file formats means it's a safe choice for heterogeneous environments where external data access isn't a priority. With a promising beta release just around the corner, SoftMaker's star is definitely on the rise.
Assuming that Kennedy's review is fair, It seems bizarre that after all the ink and blood that's been spilled over the last several years over ODF and OOXML that OOo wouldn't deliver better interoperability, particularly if tiny SoftMaker was able to do a better job of it (you can read about SoftMaker's meager resources in a lengthy interview that I posted three years ago today, which you can find here. For contrast, my OpenOffice.org interview can be found here)
In one way, though, the results are not surprising. The development of OpenOffice under Sun's stewardship was always burdened by multiple goals, and not always consistently. These included Scott McNealy's decision to buy an office suite company rather than pay Microsoft for tens of thousands of Office licenses to kit out Sun's desktops, and using OpenOffice as a stalking horse in Sun's ongoing (until its landmark patent suit settlement) guerilla war against all things Microsoft.
But OpenOffice.org's progress has also been complicated by poor relations with other major vendors (like IBM and Sun) that could have contributed hugely to accelerating the development of OpenOffice. That's been a source of frustration to many, myself included, because OpenOffice had every opportunity – high public profile, solid code base, and enthusiastic support from the open community – to be much more than it is today.
Tiny SoftMaker, in contrast, has always had just one goal – to make the best product it could, using the meager resources at its disposal. Small wonder that it has ended up with a leaner, meaner, faster, more nimble product. With the explosion of cost-conscious mobile platforms of all types today, and the ever-increasing size of both Office and OpenOffice, tiny SoftMaker's ship may finally have come in.
All of which, at the end of the day, proves my original point – that competition is good for pure product development. Nothing beats making payroll for motivation, as compared to mixed agendas. If a 17 employee company can gain a favorable review not only against an open source product supported by 100 paid developers, but against Microsoft Office and its thousands of engineers, then surely there is still room for innovation and opportunity in the marketplace, if regulators provide a level competitive playing field, and consortia provide the standards.
For further blog entries on ODF and OOXML, click here