Have you discovered The Alexandria Project?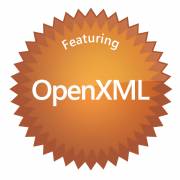 Yesterday, Microsoft made an unobtrusive announcement that brings a degree of closure to a seven year long epic battle between some of the largest technology companies in the world. The same saga pitted open source advocates against proprietary vendors, and for the first time brought the importance of technical standards to the attention of millions of people around the world, and at the center of the action were Microsoft and IBM, the latter supported by Google and Oracle, among other allies.
The standards in question described the format specifications that can allow documents created by one proprietary software product to be opened, edited and saved in another.
More specifically, the battle had been joined between the supporters of the Open Document Format – ODF for short – developed by OASIS, and then adopted by ISO/IEC, and a format developed and promoted by Microsoft, called Open XML, which it contributed to ECMA for adoption before also being submitted to ISO/IEC. In due course, Open XML was adopted as well, but only after a global battle that, improbably, even inspired a public protest on the sidewalks outside a standards committee meeting.
The heat of the action mostly occurred between the summer of 2005, when Massachusetts first endorsed ODF, and the end of 2008, the year that Open XML became an ISO/IEC standard, and inspired tens of thousands of news articles and blog posts (you can find my 284 stories on this topic here, and a partially completed book telling the story here).
Famously, however, after expending such great effort to secure adoption of Open XML as a global standard, Microsoft itself did not fully implement that standard in its next release of Office, in 2007. Or its next. Or its next, although the ability to open and edit (but not save) documents in the ISO/IEC approved version of Open XML (which Microsoft called "Strict Open XML") was added to Office 10. Instead, it implemented what it called "Transitional Open XML," which it said was more useful for working with legacy documents created using Office.
This was something of an embarrassment, because one reason that Microsoft had given for the necessity of ISO/IEC approving a second document standard was to facilitate working with the "billions and billions of documents" that had already been created in Office. Implementers of Open XML as actually approved by ISO/IEC therefore would not be able to achieve this goal.
This lapse, we are told, will finally end with the release of Office 13, which is to provide full open/edit/save capability in Strict Open XML format. The announcement appeared in a blog posting by Jim Thatcher at the Office Next blog at Microsoft's Office.com Web site. Office 13 will also provide similar capabilities for the latest version of ODF approved by OASIS in January of this year (ODF 1.2), as well as for PDF, although Thatcher says that this functionality is intended to allow PDF files to be returned to Word form, rather than as an editor for documents intended to remain in PDF format.
Much has changed since the great format wars of the last decade, and perhaps this is why, one day after the announcement, only two brief articles have appeared in the trade press. Now, of course, we have Cloud-based office suites, mobile platforms, patent courts and other venues where the giants of the IT world do battle. But there was a time not so long ago when the tech journalists of every major outlet, and a hundred bloggers, would have been set madly typing by an announcement like this.
And that's a shame, because document interoperability and vendor neutrality matter more now than ever before as paper archives disappear and literally all of human knowledge is entrusted to electronic storage.
Only if documents can be easily exchanged and reliably accessed on an ongoing basis will competition in the present be preserved, and the availability of knowledge down through the ages be assured. Without robust, universally adopted document formats, both of those goals will be impossible to attain.
---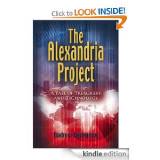 Isn't it time you read:
The Alexandria Project?
a Tale of Treachery and Technology
5 Stars: Great thriller: In the spirit of Vincent Flynn and Tom Clancy, this cyber-security thriller is a great read. Compelling characters, great detail and an an unsettlingly plausible scenario add up to a real page-turner.
5 Stars: Delightfully unpredictable! Updegrove has managed what many attempt but few can execute: a plot that is both credible and surprising….A great read – I can't wait for the next one!
5 Stars: Fantastic! The Alexandria Project is a gripping novel of intrigue and suspense. The characters may be fictional, but we all know their real-life equivalents. The storyline may be fiction – but maybe not.
Read these and more 5 Star reviews at Amazon
The only part that's fictional is that it hasn't happened yet
Buy at Amazon
Buy at iTunes Store
Buy at Barnes & Noble