Economic downturns have a tendency to accelerate emerging technologies, boost the adoption of effective solutions, and punish solutions that are not cost competitive or that are out of synch with industry trends.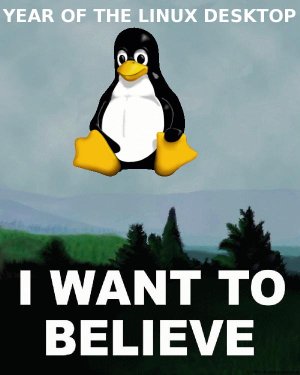 So begins a new white paper from research analyst IDC.  History supports the logic of the statement, but applying the same logic to predict the future is a dangerous game.  Having good starting data can help considerably in that regard, though, and that's what makes this report interesting.  Its title is Linux Adoption in a Global Recession, and it marshals some impressive data to predict that Linux will be a significant gainer, while others are punished by the current global meltdown.
The report bases that conclusion in part on its finding that: "Linux users are clearly satisfied about their choice to deploy Linux, and during trying economic times, the potential for those same customers to ramp up their deployment of Linux is strong."  In other words, unlike the last recession, in which the free OS had to establish itself in environments where it had never been deployed before (its market share increased dramatically anyway), this time it need only increase its beachhead among existing users in order to post impressive gains.  But IDC predicts that it will also do quite well with new, missionary sales as well, promising that this time around, its competitive position should strengthen as well as broaden - including on the desktop.