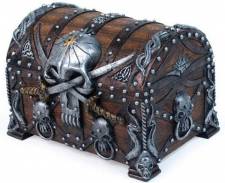 Think of the words "standards war," and unless you're a standards wonk like m...oh, never mind...you're likely to think of the battle between the Betamax and VHS video tape formats. That's because videos are consumer products that just about everyone uses, and therefore the bloodshed in that standards war was not only shed in public view, but the some of the blood that was shed was shed by the public (i.e., those that bought video players supporting Betamax, the losing, but arguably superior, format). Fast forward (pun intended) to the present, and the trademarks "HD DVD and "Blu-ray" may ring a bell - and that's no coincidence.

Why? Because different industries have different business models and strategies that involve standards, and these often perpetuate over time - decades, in this case. In the case of the consumer electronics sector, that culture has too often been one of a patent-based, winner take all effort to cash in big time while your competitors take it on the chin. And it's not just media formats, either. As I noted in a blog entry a few weeks ago, we're seeing the same type of behavior in eBook readers. Since there's only one market, and the market demands one format to win in the end, that means that the camp that owns the bundle of patents underlying the winning format standard wins a bonanza.
Why? because the losers must pay through the nose for the license rights to build the players that implement the format standard that wins. The winners, on the other time win twice: once, by receiving the royalties, and again, because their own players have a lower cost to produce, because they don't have to pay royalties to themselves.

So guess what? Here we go again, but with a bit of a twist this time.