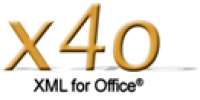 Yesterday a very small company won a very big victory against a very large software vendor. The small company is i4i, a Canadian company that claimed that the large company had not infringed its patent accidentally, but knowingly and willfully, after engaging in discussions relating to the very same technology in question. For the small company, the functionality in question represented its main product, so when the big company bundled the same technology for free in its own product, i4i's business was gutted. If you've been following the story already, you know that the big company is Microsoft.
Yesterday's big victory was the affirmation by an appellate court of the trial court's finding of willful infringement. Under the ruling on appeal, Microsoft had been required to remove its infringing code within 60 days, and also pay i4i $290 million in damages due to the lost sales and other harm it had caused. Here are my thoughts on what just happened, and what's likely to happen next.
First off, as I pointed out in my last blog entry on this subject, there was never any doubt that Microsoft would be able to continue to sell Word, and Office with Word. Notwithstanding the very high table stakes of the judgment in August, the Word/Office franchise is worth far more, and Microsoft could settle any day of the week, if it wanted to, simply by making it worth i4i's while to sign a settlement agreement. So the only question between the original decision and now was whether Microsoft would fight or settle, and if its strategy was to fight, whether it would also try and design the infringement out of its products.
Why? So that if it did lose the next round, it would have capped its liability by putting a stop to its infringing activity. This would put i4i in the position of having to keep spending more money to fight Microsoft through further appeals while not being able to recoup the extra expenses because it might look forward to additional damages for the continuing infringement.
And that's what Microsoft elected to do. According to statements and interviews since the decision was announced, Microsoft will be able to sell non-infringing products on January 11, the date that the (extended) deadline for compliance expires. Moreover, under the judgment, Microsoft does not have to reship non-infringing versions of Word or Office to those users that already have infringing copies. The full text of a Microsoft statement issued following the announcement of the verdict is reproduced at the end of this blog entry, as is the statement of i4i.
From a legal perspective, i4i's victory is impressive. It has become more difficult to obtain a permanent injunction forbidding continuing infringement since 2006, when the Supreme Court raised the bar in its eBay vs. MercExchange decision (the concept is that if a money award can make a plaintiff whole if they win, there is no reason to stop the infringing conduct itself). The findings of the appellate court released yesterday are nicely summarized by Dennis Crouch, at his PatentlyO website, as follows (his complete analysis is here):
A patentee seeking a permanent injunction must show that (1) it has suffered an irreparable injury due to the infringement; (2) remedies available at law (typically monetary damages) are inadequate to compensate for that injury; (3) considering the balance of hardships between the plaintiff and defendant, a remedy in equity is warranted; and (4) the public interest would not be "disserved" by a permanent injunction. eBay, 547 U.S. at 391. Here the irreparable harm was proven by "evidence that Microsoft's infringement rendered i4i's product obsolete for much of the custom XML market, causing i4i to lose market share and change its business strategy to survive." Monetary damages were inadequate because "a loss of market share, brand recognition, and customer goodwill" typically defy valuation "particularly when the infringing acts significantly change the relevant market, as occurred here." The balance of the hardships favor i4i because the patented technology is "central" to i4i's business, but only a small factor in Microsoft's business….`
So what happens next? In its statement, Microsoft indicates that:
While we are moving quickly to address the injunction issue, we are also considering our legal options, which could include a request for a rehearing by the Federal Circuit Court of Appeals en banc or a request for a writ of certiorari from the U.S. Supreme Court.
From the sales side, there may not be much reason for Microsoft to fight on, given that it claims that it has reengineered its products to no longer be infringing. Having already invested the money to retool and prepare to reship, why waste more on lawyers?
But on the damages side, it's clearly a good investment for Microsoft to invest more in fighting. Why? Because as expensive as Wall Street Lawyers are (Weil, Gotshal & Manges, in this case), they're cheaper than $290 million in damages. So as long as there is some chance that Microsoft may ultimately prevail, there's a lot of money to be saved. Moreover, if Microsoft announces that it will fight on, there's still an incentive for i4i at this late date to settle for a smaller amount than it has been awarded, because (a) it will have the money now rather than later; (b) its own legal bills are a burden to its business, while Microsoft can afford to fight forever; and (c) it may still lose.
So what is likely to happen next? Here are my thoughts.
1. Microsoft would have to spend comparatively little to seek an en banc review, so one would expect that Microsoft would be disposed to take this next step. But such a review by multiple judges of this specialized patent court cannot be had just for the asking – Microsoft will have to show cause why the court should spend its time reconsidering a judgment that one of its own members had already reached.
2. Supreme Court review is always a very long shot – less than 1%. Moreover, while the Supreme Court in recent years has taken some patent cases, it has refused many more. So while one would expect that Weil Gotshal would always want to take a crack at this, Microsoft may be sensitive to racking up too long a series of losses.
3. Since there's always a chance that Microsoft might succeed on on of the above, i4i may still be willing to listen to a settlement offer, if it's high enough. But every time i4i wins another victory, its risk goes down, and therefore the settlement offer needs to go up. After this latest victory, one would imagine that the spread between an acceptable offer and the award already granted has narrowed considerably n i4i's mind.
4. One would assume that on January 11 someone from i4i will be buying a copy of the new version of Office, to be sure that it has indeed been rendered non-infringing. If it's not satisfied with what it sees, it would have to decide whether to go back to court. One would hope that Microsoft won't play the game this way (i.e., by making superficial changes, but still being over the line from a patent infringement perspective).
We'll know pretty soon whether Microsoft goes for option one, because the deadline to act is fairly short. For number two, the deadline will be months away. And for the third, we won't know what's happening. If the parties do settle, we are also unlikely to ever know what the economic terms will be. For number four, I expect i4i will speak up if it is unhappy with what it sees.
In my last blog entry, I characterized the i4i – Microsoft litigation as, "a game of high-stakes, commercial chess, being played out by two obviously skillful opponents." That's still a good analogy, and while the game isn't – quite- over yet, it's fair to say that Microsoft just lost its Queen.

sign up for a free subscription to Standards Today today!
* * * * * * * * * * * * * *
i4i wins appeal by Microsoft
TORONTO, Dec. 22 /PRNewswire/ – Today, in the United States Federal Circuit Court of Appeals, in Washington D.C., a panel of three judges returned their ruling on the appeal of i4i v. Microsoft and upheld jury's verdict and all the findings of the August 11, 2009 Final Judgment that ruled in favor of i4i and found that Microsoft had willfully infringed i4i's U.S. Patent # 5,787,449, issued in 1998.
Loudon Owen , Chairman of i4i, says, "We couldn't be more pleased with the ruling from the appeals court which upheld the lower court's decision in its entirety. This is both a vindication for i4i and a war cry for talented inventors whose patents are infringed." Mr. Owen adds, "The same guts and integrity that are needed to invent and go against the herd, are at the heart of success in patent litigation against a behemoth like Microsoft. Congratulations to our entire team who provided such dynamic leadership, courage and tenacity!"
Michel Vulpe , founder and co-inventor of i4i, says, "This ruling is clear and convincing evidence that our case was just and right, and that Microsoft wilfully infringed our patent." Mr. Vulpe adds, "i4i is especially pleased with the court's decision to uphold the injunction, an important step in protecting the property rights of small inventors. We will continue to fully and vigorously enforce our rights and we invite all potential customers interested in custom xml to contact us."
i4i is a global technology company headquartered in Toronto, Canada. For more information on i4i v. Microsoft, selected court documents can be found on www.i4ilp.com.
Microsoft Statement Regarding the United States Court of Appeals for the Federal Circuit Ruling in the i4i Case
Statement by Kevin Kutz, Director of Public Affairs, Microsoft
News Press Release
REDMOND, Wash. – Dec. 22, 2009 – We have just learned that the Court of Appeals for the Federal Circuit has denied our appeal in the i4i case. We are moving quickly to comply with the injunction, which takes effect on January 11, 2010.
This injunction applies only to copies of Microsoft Word 2007 and Microsoft Office 2007 sold in the U.S. on or after the injunction date of January 11, 2010. Copies of these products sold before this date are not affected.
With respect to Microsoft Word 2007 and Microsoft Office 2007, we have been preparing for this possibility since the District Court issued its injunction in August 2009 and have put the wheels in motion to remove this little-used feature from these products. Therefore, we expect to have copies of Microsoft Word 2007 and Office 2007, with this feature removed, available for U.S. sale and distribution by the injunction date. In addition, the beta versions of Microsoft Word 2010 and Microsoft Office 2010, which are available now for downloading, do not contain the technology covered by the injunction.
While we are moving quickly to address the injunction issue, we are also considering our legal options, which could include a request for a rehearing by the Federal Circuit Court of Appeals en banc or a request for a writ of certiorari from the U.S. Supreme Court.
–Kevin Kutz, Director of Public Affairs, Microsoft Corporation