Have you discovered The Alexandria Project?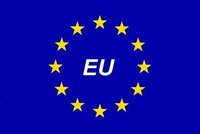 Last Thursday the European Commission took a major step forward on the "openness" scale. The occasion was the release of a new version of the European Interoperability Framework (EIF) which definitively endorsed the use of open source friendly standards when providing "public services" within the EU. This result was rightly hailed by open source advocates like Open Forum Europe.
But the EC took two steps backward in every other way as it revised its definition of "open standards," presumably reflecting IT industry efforts (e.g., by the Business Software Alliance) to preserve the value of software patents.
In this blog entry, I'll review the seven-year long process under which the "European Interoperability Framework" (EIF) first set a global high water mark for liberalizing the definition of open standards, and then retreated from that position.