Have you discovered The Alexandria Project?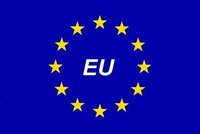 If you're interested in the intersection of technology, government, standards and open source software, you really want to be paying close attention to Europe these days. That's because the EU is where all of the really interesting, high-level IT policy action is.
Yes, there are some important things happening in China, but Chinese policy is very narrowly targeted towards achieving industry-specific economic goals. And yes, isolated initiatives and skirmishes pop up in the U.S. from time to time, much to the bewilderment of most legislators. But it's in the EU where you find by far and away the greatest sophistication on the part of policy makers, and the most extensive grass-roots engagement by citizen groups.
T
he reason is not surprising. Unlike those other two huge markets – the U.S. and China – the EU is of course made up of many independent states, and it has taken decades of multidimensional, creative effort to incentivize, cajole and nudge those states into a more cohesive and forceful economic whole.
W
ith that by way of background, let's take a look at a kerfuffle that emerged yesterday when two lobbying associations reacted to a pre-release copy of the latest version of that extremely interesting and much battered document called the European Interoperability Framework (EIF), version 2.0.
Now, the EIF is a very interesting document, with a long history (you can read more about it here). It's been around for awhile in version 1.0, and the direction that its next version would take has been hotly debated by large software companies.
At issue, as you might have already guessed, is what EIF does, and does not, say about patents, and more specifically, patents in the context of interoperability standards. Why does it matter? Because the EIF is part of a master plan that will influence how the EU ultimately spends up to the equivalent of $50 billion a year in public IT procurement funds.
This being politics, perhaps it should be no surprise that one of the groups is engaging in over-generalization and misrepresentation, not to mention inaccurate labeling (saying the approach taken in the new EIF draft "echoes" Chinese procurement policy – which in fact has been turning towards more traditional approaches of late).
None of this is new, actually, since the EU's policies have been evolving for many years with the goal of knitting the EU together more coherently using information technology and using government procurement to influence the development of the commercial IT marketplace in a manner that is both conducive to this end, as well as nurturing for EU businesses. It is this progressive and sophisticated approach that makes the EU so fascinating to watch in comparison to the U.S., where private industry has largely succeeded in keeping IT issues out of government policy in general, and procurement in particular.
As you may recall, EU procurement policies intersected with the ODF-OOXML struggle several years ago when ODF moved towards adoption as an ISO/IEC adopted standard, thereby presenting the possibility that the EU might favor ODF-compliant products over OOXML-compliant alternatives.
And indeed, there's a flavor of that battle in yesterday's news, since the attack on the EIF was issued by a lobbying group that previously supported OOXML, and the rebuttal was issued by a lobbying group that supported ODF.
So what did the two groups have to say? As summarized by Euractiv.com:
Software giants are worried that the pending European Interoperability Framework (EIF) will give technologies that have open specifications an advantage in public sector bid.
These giants want the European Commission to change the EIF "to ensure that innovators who own patents and other intellectual property (IP) can participate in the procurement of eGovernment services in Europe," according to a statement by the Business Software Alliance (BSA).
The Alliance counts Microsoft, SAP, IBM, Dell and HP among its 80 industry members.
"Because of their positive effect on interoperability, the use of […] open specifications […] has been promoted in many policy statements and is encouraged for European public service delivery," according to a draft EIF seen by EurActiv.
The BSA alleges that in its current form, the EIF will encourage companies to give away their patents and relinquish any royalties in order to clinch public sector contracts, like providing eGovernment services, for example.
The EIF contains "worrying echoes of Chinese policy," Francisco Mingorance from the BSA told EurActiv.
The European Committee for Interopable [sic] Systems refuted the BSA's claims and said the EIF does not in any way undermine patent rights or force governments to procure "IP-free" software.
ECIS, which includes IBM, Nokia, Oracle, Red Hat and other companies, said that together its companies have some of the "largest patent portfolios on the planet" and would never do anything to undercut their own intellectual property.
In fact, those supporting the BSA position have already been successful in watering down the support in the working draft of EIF 2.0 for royalty free standards and open source software in procurement priorities.
But the next version of the EIF is only one mole that the BSA and those similarly disposed will need to whack, because the EU's policy initiatives are so broad and intertwined. The following, for example, is excerpted from a lengthy Q ad A press
release
issued a few days earlier by the EU, titled Turning Europe into a true Innovation Union:
Why is slow standard setting currently a problem and what is the Innovation Union proposing to speed it up?

The development of common standards is essential. Today innovation cycles have become much shorter than the time it often takes to develop a European standard. These deficiencies have wide ramifications for the EU's position in global markets. The Commission will present by early 2011 a legislative proposal on standardisation. Its aim is to speed up standard-setting to enable interoperability and foster innovation in fast-moving global markets.
What is the role of public procurement?
Public procurement accounts for some 17% of the EU's GDP. It represents an important market for innovation, particularly in areas such as health, transport and energy. From 2011, Member States and regions should set aside dedicated budgets for pre-commercial procurements and public procurements of innovative products and services. This should create procurement markets across the EU starting from at least €10 billion a year for innovations that improve the efficiency and quality of public services. This refers to procurements of R&D services (pre-commercial procurement) and of new technologies and innovations as identified by the European Innovation Partnerships. The ambition will be to increase these levels over time towards the level in the US, which is around 50 billion dollars per year.
In short, big things are happening in European IT policy circles, just as they have since the birth of the European Common Market many years ago. Now, however, the issue involves not only what role open standards should play in achieving the goals of the EU, but what exactly policy makers mean when they use the words "open standards."