Why did perennial litigant Rambus, Inc. settle with the European Commission?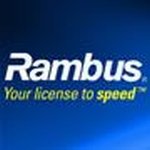 Certainly the most watched standards-related legal conflict of the decade involves the participation of memory technology vendor Rambus, Inc. in a working group hosted by standards developer Joint Electron Device Engineering Council (JEDEC) in the early 1990s. The fame (or notoriety) of the conflict arises in part from the importance of the conduct at issue (did Rambus set a "patent trap" for implementers of the standard that emerged from the working group?), and in part from the seemingly endless string of law suits that resulted from that conduct some fifteen years ago.
Most of these suits were brought by Rambus against vendors that refused to pay royalties when they implemented the standard, but these suits almost always resulted in vigorous counterclaims against Rambus, brought by those same implementers. And investigations into Rambus's conduct were also brought by both the Federal Trade Commission (FTC) in the United States, and by the European Commission in Europe. A separate string of cases related to alleged price fixing and other improper conduct by other vendors that participated in the same working group, which ended in record settlement amounts being paid by those vendors to the regulators.