The following piece is taken from the latest (October-November 2008) issue of my eJournal, Standards Today. The issue is titled, A Standards Agenda for the Obama Administration and includes further articles on that topic. For a free subscription to Standards Today, click here.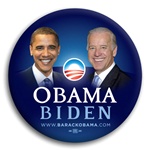 The goals of the Obama administration are in tune with — but in some technical respects, ahead of — the technological times. As discussed in the Editorial to this issue, unless certain standards-related dependencies are promptly addressed, the timely achievement of the president-elect's innovation and technology policy will be jeopardized. But, as examined in the Feature Article of this issue, the government does not have the historical competency to address these dependencies. What, then, is the new administration to do?
The following is an integrated suite of recommendations that could be implemented quickly and inexpensively, and without Congressional action. Of the ten proposals, the first is most urgent, as the advisors assembled in this step would provide the experience, guidance and active assistance needed to implement the recommendations that follow.
1. Create a Standards Advisory Council (SAC): Due to the breadth of standards related issues underlying the administration's goals and the relative lack of existing government engagement in the standards arena, the new administration should recruit a council of neutral standards experts versed not only in technical and scientific matters, but also in the legal, trade policy and social impacts and opportunities that a sophisticated standards strategy can provide. Such a council should comprise existing experts drawn both from within government where available (e.g., from Defense, NIST, and Homeland Security), as well as from academia, law and other relevant disciplines. The SAC would advise and be chaired by the newly appointed administration CTO. It would also serve as an available resource for the Federal CIO Council (made up of the CTOs of the Federal agencies) and for Congressional committees.
2. Make maximum use of NIST: At present the government has islands of standards expertise in various agencies. Only one agency, however, includes standards as an area of primary focus and responsibility. That agency is the National Institute of Standards and Technology (NIST), operating under the authority of the Department of Commerce. Like many agencies, NIST has seen its influence (and budgets) rise and fall with the change of administrations. Now is the time to capitalize on its expertise and existing infrastructure to educate administration members, to provide a coordinating function both among agencies and with industry, and to act as the mechanism to jumpstart new standards activities.
3. Make greater use of ANSI: The American National Standards Institute is the internationally acknowledged representative of the U.S. in a variety of international standards activities, but its involvement with Congressional staff and domestic government agencies has historically been relatively light, due to the limited role that government has taken in standards-related affairs. Especially in the near term, ANSI could provide a coordinating function with accredited domestic and global SSOs to accelerate the delivery and adoption of standards in targeted areas. ANSI currently administers a variety of "panel" activities in specific domains where the breadth of standards activities — as well as the number of SSOs and stakeholders involved — is great, or where a new technology with broad industry appeal is emerging. One such panel, the Health Information Technology Standards Panel, is already addressing eHealth standards, under contract with the Department of Health and Human Services. Other current ANSI panels are addressing areas such as Homeland Security, and ID Theft and Prevention and ID Management. ANSI could provide a valuable role in managing additional standards panels supporting other key areas of administration focus.
4. Reenergize implementation of the E-Government Act of 2002: As with electronic health standards, there is an existing statutory and administrative foundation upon which some of the Obama administration's goals to enable a transparent and connected democracy can be based. The existing structure created under the e-Gov Act should be rapidly evaluated and retooled aggressively to not only implement administration goals, but to assess, and as necessary, incentivize the creation of the standards needed to achieve goals of transparency and citizen connectivity.
5. Recognize the existence of "Civil ICT Standards:" Today, freedom of speech, freedom of association and freedom to interact with government are each increasingly being exercised on line rather than in person, converting our hard-won traditional civil rights into virtual "civil ICT rights." Only by deploying appropriate technical standards can governments ensure that any citizen, using any technology and software, and regardless of physical disabilities, can continue to enjoy these freedoms. Such "civil ICT standards" are the equivalent of a bill of ICT rights, and should therefore be developed in open, transparent processes that guarantee vendor neutrality, minimum cost to implement, and maximum utility. Adoption of such standards at all government Web sites will be essential for the success of the administration's goal to provide transparent government.
6. Create a More Policy-Aware Agency Interoperability Framework: The enormous economic power of government procurement can have huge impact on the standards that industry adopts. Without recourse to regulation, adopting a government-wide interoperability framework that (for example) exclusively implements Civil ICT Standards for document format and platform neutrality, as well as accessibility for those with physical disabilities, would provide great incentives to industry to raise the bar in socially-aware standards development generally, as well as ensure the broad adoption of specific Civil ICT Standards outside of the government marketplace.
7. Support the Formation of a "Standards for Standards" Body: ISO and IEC, the current global standards bodies involved in the creation of IT standards, do not consider part of their role to be to guarantee the openness of the standards development process, the quality of the technical standards adopted, or the vendor and platform neutrality of their work product. Instead, these bodies provide the venue within which standards are developed or voted upon by National Body representatives, which individually determine their rules of operation. As a result, there is no trusted source to rely upon to evaluate standards, or the SSOs that create them, for purposes of government procurement. A "Standards for Standards" organization could be easily and quickly launched, with a governance structure that guarantees that all stakeholders are fairly represented, that appropriate criteria are created, and that trustworthy results are made available. The existence of such a neutral "rating agency" would provide a competitive incentive among all SSOs to increase transparency, improve process values, and decrease vendor influence.
8. Revise OMB Circular A-119: There is already a framework in place that is intended to guide government standards-related procurement, known as OMB Circular A-119. However, in the years since its adoption the role of ITC standards development has increasingly been taken over by industry consortia instead of traditional, accredited SSOs. A-119 should be updated to expressly give equal status to consortium-developed standards, as well as to enforce and coordinate with the standards goals noted above (for example, to require implementation of Civil ICT Standards where applicable, and to restrict procurement to standards, where available, that have otherwise been certified by the Standards for Standards body referred to above).
9. Direct the DOJ to Support the Development of Open Standards: The regulatory agencies can do much to encourage — or inhibit — the development of standards. By providing further written guidance in areas such as the ex ante disclosure of patent licensing terms and by prosecuting those that "game" the standards development process, the Department of Justice can facilitate the more rapid development and adoption of much-needed standards with less fear of later "patent hold up" situations.
10. Aggressively Promote Patent Reform: The administration's platform already incorporates the goal of patent reform, but it should be recognized that for a variety of reasons the proliferation of poor-quality patents is of special concern in standards development. First is the fact that a standard, once widely adopted, "locks in" the marketplace, because it becomes extremely expensive to switch to an alternative approach. Second, in areas (such as the Web, the Internet and areas in which open source software predominate), the imposition of royalties or restrictive licensing terms can be extremely problematic. With the proliferation of patents and the increasing density of patent "thickets" in core areas of technology, creating high quality standards that are free of such encumbrances is becoming increasingly difficult.
For additional background and detail on these recommendations, see the Feature Article from the October-November 2008 issue of Standards Today, titled Behind the Curve: Addressing the Policy Dependencies of a "Bottom Up" Standards Infrastructure.
For further blog entries on Standards and Society, click here