Have you discovered The Alexandria Project?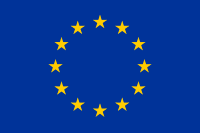 Yesterday the European Commission issued a brief press release (reproduced below) announcing that it has opened a formal investigation:
...to assess whether The MathWorks Inc., a U.S.-based software company, has distorted competition in the market for the design of commercial control systems by preventing competitors from achieving interoperability with its products.
The press release states that the investigation was triggered by a complaint, but does not disclose which company alleged that it had been denied a license for reverse-engineering purposes.
This latest investigation arises in the context of a broad array of litigation, investigations and policy announcements in the EU focusing on the importance of standards in achieving interoperability, principally involving mobile device manufacturers and technology owners, such as Motorola Mobility and Samsung. It also highlights the different strategies that dominant companies may adopt in relation to market demands for interoperability, and also the divergent positions that U.S. and EU regulators sometimes take in response.
Isn't it time you  read:
The Alexandria Project?
a Tale of Treachery and Technology
Remarkably accurate while consistently spellbinding: I ran across a reference to this book at a blog unrelated to the author, and after reading one chapter, bought the book

Great thriller: In the spirit of Vincent Flynn and Tom Clancy, this cyber-security thriller is a great read. Compelling characters, great detail and an an unsettlingly plausible scenario add up to a real page-turner.

Delightfully unpredictable!  Updegrove has managed what many attempt but few can execute: a plot that is both credible and surprising….A great read – I can't wait for the next one!

Strong characters and compelling plot: I read a lot of novels and this is a very good one. The characters are believable and engaging and the plot is compelling with several clever twists along the way….Highly recommended

Excellent and accessible techno-thriller: Updegrove…clearly knows the subject matter inside and out, but is too self-assured and smooth a writer to hide behind that insider's knowledge….I look forward to Updegrove's next book with great anticipation.

Great Read:  This is a very well written, highly engaging story. The scary thing about it is that the entire plot is far too possible to come to life.

Fantastic!  The Alexandria Project is a gripping novel of intrigue and suspense. The characters may be fictional, but we all know their real-life equivalents. The storyline may be fiction – but maybe not.

Read these and more 5 Star reviews at Amazon

The only part that's fictional is that it hasn't happened yet

Available Now for $2.99 or less

 

Buy at Amazon

Buy at iTunes Store

Buy at Barnes & Noble
At the heart of the matter is the power that a dominant player can wield once it becomes the center of an environment of products and services that grow up around its technology. Regulators recognize that the evolution of such ecosystems can have favorable market effects, such as the rapid proliferation of clone computers and tools developed by independent software vendors (ISVs) that occurred once the "WinTel" PC operating system/processor platform became ubiquitous. 
On the other hand, US and EU regulators, as well as Microsoft competitors, took Microsoft to task for over-exploiting the dominance it achieved through its control of the MS-DOS, and then Windows operating systems. One way in which Microsoft was alleged to have exploited its position was by dragging its feet in sharing interoperability information with Lotus and Apple when it introduced new versions of application software, such as its Excel spreadsheet application.
More recently, Apple swept the marketplace almost clean of competition in the portable music device space, while allowing a host of third party docking stations and other products to be produced in connection with iPods. While the iPhone no longer enjoys comparable dominance in the smart phone category, its early success gave rise to a similar explosion of synergistic third party goods and services. 
In each case, while many other vendors enjoyed success in selling products and services for use in connection with these new Apple products, some ISVs complained that Apple's App store rules and processes were overly restrictive and not always consistently applied. For their part, some customers chaffed at the control that Apple has tried to assert over what software can be used on its devices, voiding the warranties of customers that insisted on "jailbreaking" their iPhones to run whatever software they wished on the devices they had bought and paid for.
Regulators understandably keep a close eye on vendors when they achieve such dominance to ensure that they do not illegally exploit their monopoly position. One of the more overt tactics that a powerful vendor can employ is to prevent some or all of its competitors from enabling their products to work with those of the dominant player. Doing so can provide multiple benefits to the market incumbent, including weakening its opponents, locking its own customers in more tightly, and forcing its customers to assemble homogenous systems that are either entirely created by the incumbent, or that are limited to the incumbent and its marketing partners.
One way companies can fight back is to "reverse engineer" the portions of the dominant players product with which their own products would interface, in order to achiever interoperability.  In order to accomplish this result, the reverse engineer usually needs to be able to run a copy of the competitor's software, which it can usually only legally acquire by securing a license from the competitor. 
But commercial software licenses traditionally include restrictions on what can and cannot be done with software, and one of those restrictions is against reverse engineering, in order to make it more difficult for another company to duplicate the product and go into competition – something a licensee could otherwise do unless the licensor had also obtained patent protection for the product.
The other way to achieve the same result, of course, is through the implementation of standards. If, in this case, appropriate standards existed that would allow interoperation of the two MathWorks products in question with other software, then the reason for the exception would not exist. But vendors rarely help create standards to facilitate interoperability after they achieve dominance. Instead, they offer partnering programs with ISVs and others under which the dominant company can tightly control what can and cannot be done through license agreements, and by whom. If those licenses go far enough and if they are available to all companies, then no abuse of market power may result. On the other hand, if the dominant vendor makes licenses available only on a selective basis, then competition in the marketplace can be harmed in an impermissible fashion.
In order to avoid such conduct, EU legislators created an exception under normal licensing and copyright laws that allows companies to reverse engineer the products of their competitors to the extent necessary to achieve interoperability, thereby creating a more level competitive playing field. In the case of MathWorks, it appears that a competitor has complained to the EC that it has been denied the right to take advantage of this mandate.
Whether or not MathWorks indeed stepped over the line remains to be seen.  What we tend to see in the marketplace is a range of dominant vendor behavior and strategies that try to profit from a dominant position without incurring the wrath of regulators.   For example, many vendors will create and offer toolkits to encourage ISVs to create interoperable products to be used in connection with their own, and may also sponsor user groups so that development partners can offer input and get updates on future product release features and plans. The result is a quasi-consortium where many partners enjoy interoperability privileges, but where the dominant player enjoys much more control than would exist were interoperability to be achieved through standards created and controlled by consortia where all members are created equal. 
Similar examples have arisen around particular technologies, such as Sun's Java and Adobe's PDF. In Sun's case, Java was never released to a standards organization. But in the case of PDF, Adobe allowed more and more of its technology to be represented in globally adopted standards.
So while disputes involving FRAND commitments have dominated technology headlines recently, it's worth remembering that there is more than one way to achieve – and also to obstruct – interoperability. That reality will continue to keep competitors, as well as regulators, on their toes indefinitely.
* * * * * * * * * * * * * * * * * * * * *
Antitrust: Commission opens proceedings against MathWorks
Brussels, 1 March 2012 – The European Commission has opened a formal investigation to assess whether The MathWorks Inc., a U.S.-based software company, has distorted competition in the market for the design of commercial control systems by preventing competitors from achieving interoperability with its products. The Commission will investigate whether by allegedly refusing to provide a competitor with end-user licences and interoperability information, the company has breached EU antitrust rules that prohibit the abuse of a dominant position. The opening of proceedings means that the Commission will examine the case as a matter of priority. It does not prejudge the outcome of the investigation.
The investigation follows a complaint alleging that MathWorks had refused to provide a competitor with end-user software licences and accompanying interoperability information for its flagship products "Simulink" and "MATLAB", thereby preventing it from lawfully reverse-engineering in order to achieve interoperability with these two products.
As in the Microsoft case (see
IP/04/382
and
MEMO/04/70
and
MEMO/07/359
), the issue of software interoperability is central to this investigation. The Commission's investigation will focus on whether MathWorks' behaviour has prevented competitors from achieving interoperability with its widely used products and thereby hindered competition in breach of Article 102 TFEU. In this context, it is recalled that the European Directive 2009/24/EC on the legal protection of computer programmes also aims to foster interoperability by allowing for reverse-engineering for interoperability purposes provided that the software at issue was lawfully acquired.
Background
MathWorks' "Simulink" and "MATLAB" software products are widely used for designing and simulating control systems. Control systems are deployed in many innovative industries such as in cruise control or anti-lock braking systems (ABS) for cars.
Article 102 TFEU prohibits the abuse of a dominant position which may affect trade and prevent or restrict competition. The implementation of this provision is defined in the Antitrust Regulation (Council Regulation No 1/2003) which can be applied by the Commission and by the national competition authorities of EU Member States.
The Commission has informed MathWorks and the Member States' competition authorities that it has formally opened proceedings in this case.