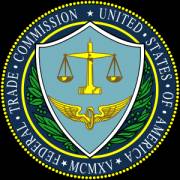 The Federal Trade Commission today issued the Final Order in its action against Google involving that company's assertion of certain "standards essential patents" (SEPs). Google gained control of the patents in question through its earlier acquisition of Motorola Mobility and asserted them against various mobile device vendors. Those parties cried foul, claiming that the terms that Google had demanded were inconsistent with the obligations assumed to license the SEPS on "fair, reasonable and non-discriminatory" (FRAND) terms to all implementers of the standards in question.
Google agreed to a settlement with the FTC this past January, following which the FTC released a draft settlement order for public comment.  The Final Order just released includes a variety of adjustments and changes resulting from the 25 comments received during the public comment period. The 34 page Final Order can be found here  and a seven page letter, sent to each commenter and explaining the changes made, is here.

While the details of many of the changes will be important to Google, they do not appear to reflect any significant changes in thinking on the part of the FTC. To those not directly involved in the underlying disputes, the letter to commenters may therefore be of greater interest than the Final Order itself, because the comments in the letter further explain the still-evolving thinking of the FTC in an area in which it (as well as European regulators) has lately been taking a strong interest.

One topic of particular concern to other industry players is the degree to which the FTC believes that owners of SEPs should, or should not, be entitled to seek injunctive relief if the license terms they offer to SEP implementers are rejected, or if an implementer refuses to negotiate at all. Because an injunction can often be obtained quickly and can prevent a licensee from selling an infringing product at all, the ability to obtain an injunction gives enormous leverage to the holder of a SEP, even where the SEP in question may be only one of hundreds of patents infringed by the product in question (such as a mobile device).

Google has litigated this issue independently with Microsoft, and a judge recently issued a 207 page opinion in which the amounts found consistent with a FRAND obligation were found to be far less than Google had hoped (an analysis of that opinion is here).

Some commentators have opined that obtaining an injunction is, on its face, incompatible with a FRAND obligation. The FTC disagrees with so absolute a position, and under the settlement the limited circumstances under which Google will be entitled to seek an injunction are spelled out in detail. In the new letter, the FTC states in part as follows:

Have YOU Discovered the Alexandria Project?

A Tale of Treachery and Technology

 

Available Now for $2.99 or less

at Amazon, iTunes and Barnes & Noble (and in ePub and PDF formats at GooglePlay)
The Order strikes a balance. It enables Google and implementers to negotiate a FRAND rate while protecting both parties from opportunistic behavior that is inconsistent with the FRAND agreement.  An implementer can negotiate licensing terms without facing the threat of an injunction, but Google is not barred from responding to an implementer that misuses the protections in the Order to delay rather than facilitate entering into a FRAND license.   In addition, Google has recourse if an implementer refuses to take steps to obtain a FRAND license, or to enter into a license after a FRAND rate is determined.  Like any other licensor, Google also has the right to seek treble damages for willful infringement.
One of the footnotes to the quoted section above provides further detail:
The Order releases Google from the ban on injunctions if, at Google's request, an implementer does not commit to entering a License Agreement on terms decided through arbitration or a FRAND determination action in district court. While a FRAND commitment requires the patent holder to engage in good faith negotiations for a license agreement, the implementer is not free to abuse and delay that negotiation process to avoid paying royalties. The sample letter in Exhibit A provides a mechanism in the Order for Google to ensure that an implementer cannot unduly prolong the process.
Because the FTC and European Commission regulators are urging standards setting organizations (SSOs) to take action to diminish the current wave of FRAND disputes, these final materials will be read with great interest by SSO members (and their lawyers). Along with the court decisions that continue to issue in FRAND cases, they will have a significant impact on the evolving discussion about what rules, if any, SSOs and their members will decide to enact in reaction to the requests of regulators, and to their own concerns regarding uncertainties in the marketplace. Despite the desire of the regulators to see action sooner rather than later, that process is likely to take years to fully mature.


Sign up for a free subscription to Standards Today today!
 * * * * * * * * * * * * * * * * *
Full text of FTC Press Release:
FTC Finalizes Settlement in Google Motorola Mobility Case

Agency Makes Technical Modifications to Final Order in Response to Public Comments
Following a public comment period, the Federal Trade Commission approved a modified Final Order settling charges that some of Google Inc.'s business practices could stifle competition among manufacturers of electronic devices.
The Final Order requires Google to abide by its commitments to license its standard-essential patents on fair, reasonable, and non-discriminatory or FRAND terms. These standard-essential patents are needed to make popular devices such as smart phones, laptop and tablet computers, and gaming consoles. The agency alleged that Google had reneged on these commitments and pursued – or threatened to pursue – injunctions and exclusion orders against companies that need to use standard-essential patents held by Google's subsidiary, Motorola Mobility LLC (MMI), in their devices and were willing to license these patents on FRAND terms.
After considering the 25 public comments that were submitted, the FTC made technical modifications to several provisions in the Order, including those pertaining to the arbitration process established to resolve disputes over FRAND terms. In a letter sent to the commenters, the agency also provided further explanation for the basis and the rationale behind several other provisions in the Google-MMI Order.
The Commission vote approving the final order and the letter was 2-1-1, with Commissioner Maureen K. Ohlhausen voting no and Commissioner Joshua D. Wright recused.

MEDIA CONTACT:
Office of Public Affairs
202-326-2180