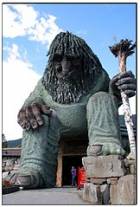 Yesterday, the Obama administration announced a new effort to curb baseless patent lawsuits, which it believes are stifling innovation and economic activity.  The new initiative would take five actions under the President's Executive authority, and also makes seven legislative recommendations intended, "to protect innovators from frivolous litigation and ensure the highest-quality patents in our system."
As anyone who watches technology even casually will be aware, the assertion of patents has played a dominating role in the mobile sector of late. It's not often that a new platform takes over, and as a result, both the stakes as well as the opportunity to unseat incumbents is high. In such a situation, the dominant players have an incentive to pull out all the stops, and indeed they have. The resulting suits have been particularly troublesome where infringement is unavoidable, as is the case with so-called "standards essential patents."
But the high level head bashing between technology leviathans like Apple, Samsung, Google and Microsoft has partially obscured a more troubling and ongoing crisis in the technology sector, which is the misuse of patents by companies referred to as "non-practicing entities" (NPEs), "Patent Assertion Entities" (PAEs), or simply as "trolls."
PAEs are entities that own (or control) and assert patents, but do not themselves offer products or services that implement them. PAEs come in several flavors, including universities that develop technology (often with public funding), entities formed solely for the purpose of owning, licensing, and asserting patents, and shell companies formed by actual vendors to indirectly assert patents against their competitors without the plaintiffs knowing who is really behind the attack.

Have YOU Discovered the Alexandria Project?


A Tale of Treachery and Technology

Those entities that have incurred the greatest public wrath are those whose business it is to threaten implementers – and even simply users – with litigation unless they pay up.  Often, the patents PAEs assert may be weak or improperly issued, or may not in fact be infringed at all by the target of their attention. But patent litigation is extremely expensive, and many of those contacted (and particularly small companies) simply pay up rather than fight.

Ironically, the uptick in market activity that is now raising the patent issue to the forefront of the President's busy agenda was an action taken by Congress to lessen the woes of those attracting the attention of trolls. Previously, an NPE could sue multiple defendants in a single law suit.  But as a result of the America Invents Act recently enacted by Congress, trolls must now sue each defendant individually.  The result? A dramatic rise in patent assertion suits clogging up federal courts.

President Obama has been harsh in his criticism of PAEs, describing them in February of this year as entities that, "don't actually produce anything themselves…[but instead] essentially leverage and hijack somebody else's idea and see if they can extort some money out of them."  He went on to say that the patent reforms achieved in the America Invents Act, which he signed into law in 2011, did not go far enough: "our efforts at patent reform only went about halfway to where we need to go."

What the President did yesterday was to try to bridge that gap. You can find his announcement here, and the Fact Sheet containing those actions and recommendations is also reproduced below.  A related report by the President's Council of Economic Advisors, the National Economic Council, and the Office of Science and Technology is here.

The Report observes that not all innovators (such as universities or skunk works) wish to productize or police their patents, and that intermediaries may therefore have a place in an effective innovation economy. But the Report also recognizes that an increasing number of PAEs embark upon, "overly aggressive" litigation and threats of suit against "thousands of companies" based on patents "without specific evidence of infringement" (especially in the case of software).  It also gives specific examples of documented negative impacts:

Available Now for $2.99 or less

at Amazon, iTunes and Barnes & Noble (and in ePub and PDF formats at GooglePlay)

(if you'd like to reviewThe Alexandria Project, contact me for a free copy)
A range of studies have documented the cost of PAE activity to innovation and economic growth. For example:

•    One study found that during the years they were being sued for patent infringement by a PAE, health information technology companies ceased all innovation in that technology, causing sales to fall by one-third compared to the same firm's sales of similar products not subject to the PAE-owned patent.

•    Another study found that the financial reward received by winning PAEs amounted to less than 10% of the share value lost by defendant firms, suggesting that the suits result in considerable lost value to society from forgone technology transfer and commercialization of patented technology.

The goal, the Report asserts, should be to employ the types of actions that have historically been taken to curb abuses while preserving innovation, concluding that:

…fostering clearer patents with a high standard of novelty and non-obviousness; reducing disparity in the costs of litigation for patent owners and technology users; and increasing the adaptability of the innovation system to challenges posed by new technologies and new business models; would likely have a similar effect today.

It's hard to fault the President for once again taking action to plug the gaps left by insufficient Congressional action. But, as the phrase goes, the President's actions "Say easy, but do hard." The reason? Because patents, by their nature, are blunt instruments that are hard to grant and wield with nuance and justice.
Consider just the following by way of example:
•    A patent gives monopoly rights for over 20 years, and the same invention can underlie an increasing cascade of products and services, even though the level of overlying innovation may soon dwarf the invention in question.
•    A pharmaceutical product can be based on a single patent, but a mobile device can implement thousands.
•    A successful drug can cost hundreds of millions of dollars to develop and test, and can follow on the heels of multiple failed, but equally costly efforts, while a software patent can be based on an idea an engineer has in the shower one morning.
•    Some inventions are based upon years of complex work and vast investments leading to unique results, while others can be simple and independently conceived by multiple inventors in the same narrow time frame.
•    Different courts vary widely in their willingness to enforcement, leading to domestic and international "forum shopping" to gain the most desired result.
•    Patent litigation is highly expensive and interpretive, allowing both plaintiffs and defendants to honestly believe that they are in the right.
•    Practicing as well as non-practicing entities use the same legal tools to assert their rights.
In other words, many feel that even legally valid patents actually adjudicated in courts can cause real problems, especially in areas such as software.  But even leaving that concern aside, how does one differentiate "overly aggressive" litigation from permissible assertion of legal rights, or PAEs that serve a useful purpose by conservatively assisting universities from "trolls" asserting patents obtained by the same source?
Taken as a whole, the actions and recommendations have the potential to dramatically improve the situation. Unfortunately, the most meaningful actions would require Congressional action, meaning that with a few exceptions the initiatives to be pursued under Executive Authority can make only incremental progress (e.g., by providing educational materials to help "main street" businesses defend themselves if they are sued by trolls). More meaningfully, the administration will be stepping up training of patent examiners.
Almost all of the forceful actions, however, would require Congressional action.  Those recommended practices include allowing courts to force losing patent plaintiffs to pay the legal costs of successful defendants, requiring PAEs to disclose the entities that may ultimately control them, and changing the rules for gaining an injunction in the International Trade Commission.
It's hard to imagine that such action will follow any time soon.  Meantime, perhaps the brightest hope may, as often is the case, arise at the state level.  Recently, Vermont enacted a law allowing defendants to recover not only costs from trolls, but damages as well. Such a law can provide a significant disincentive for any owner or licensor of a patent to assert it unfairly.  If such laws proliferate, perhaps we'll see a decline in blunt force assertion of invalidly issued and irrelevant patents against innocent vendors and users sooner than later.
Of course, passing similar laws in 50 states would be a slow and tedious process. But state action is better than no action, so hopefully more will follow Vermont's lead. Until they do, as usual, only the trolls (and lawyers) will benefit from the status quo.


Sign up for a free subscription to Standards Today today!
* * * * * * * * * * * * * * * * *


Fact Sheet: White House Task Force on High-Tech Patent Issues
LEGISLATIVE PRIORITIES & EXECUTIVE ACTIONS
Today the White House announced major steps to improve incentives for future innovation in high tech patents, a key driver of economic growth and good paying American jobs.  The White House issued five executive actions and seven legislative recommendations designed to protect innovators from frivolous litigation and ensure the highest-quality patents in our system.  Additionally, the National Economic Council and the Council of Economic Advisers released a report, Patent Assertion and U.S. Innovation, detailing the challenges posed and necessity for bold legislative action.
In 2011, the President signed the Leahy-Smith America Invents Act (AIA), a landmark piece of legislation designed to help make our patent system more efficient and reliable.  As technology evolves more rapidly than ever, we must ensure our patent system keeps pace.  As President Obama said in February, "our efforts at patent reform only went about halfway to where we need to go.  What we need to do is pull together additional stakeholders and see if we can build some additional consensus on smarter patent laws."
The AIA put in place new mechanisms for post-grant review of patents and other reforms to boost patent quality.  Meanwhile, court decisions clarifying the scope of patentability and guidelines implementing these decisions diminish the opportunity to game the patent and litigation systems.  Nevertheless, innovators continue to face challenges from Patent Assertion Entities (PAEs), companies that, in the President's words "don't actually produce anything themselves," and instead develop a business model "to essentially leverage and hijack somebody else's idea and see if they can extort some money out of them."  These entities are commonly known as "patent trolls."  Likewise, the so-called "Smartphone Patent Wars" have ballooned in recent years and today, several major companies spend more on patent litigation and defensive acquisition than on research and development.
Stopping this drain on the American economy will require swift legislative action, and we are encouraged by the attention the issue is receiving in recent weeks.  We stand ready to work with Congress on these issues crucial to our economy, American jobs, and innovation.  While no single law or policy can address all these issues, much can and should be done to increase clarity and level the playing field for innovators.
LEGISLATIVE RECOMMENDATIONS
In that spirit, the Administration recommends that Congress pursue at least seven legislative measures that would have immediate effect on some major problems innovators face.  These measures would:
1. Require patentees and applicants to disclose the "Real Party-in-Interest," by requiring that any party sending demand letters, filing an infringement suit or seeking PTO review of a patent to file updated ownership information, and enabling the PTO or district courts to impose sanctions for non-compliance.
2. Permit more discretion in awarding fees to prevailing parties in patent cases, providing district courts with more discretion to award attorney's fees under 35 USC 285 as a sanction for abusive court filings (similar to the legal standard that applies in copyright infringement cases).
3. Expand the PTO's transitional program for covered business method patents to include a broader category of computer-enabled patents and permit a wider range of challengers to petition for review of issued patents before the Patent Trial and Appeals Board (PTAB).
4. Protect off-the-shelf use by consumers and businesses by providing them with better legal protection against liability for a product being used off-the-shelf and solely for its intended use.  Also, stay judicial proceedings against such consumers when an infringement suit has also been brought against a vendor, retailer, or manufacturer.
5. Change the ITC standard for obtaining an injunction to better align it with the traditional four-factor test in eBay Inc. v. MercExchange, to enhance consistency in the standards applied at the ITC and district courts.
6. Use demand letter transparency to help curb abusive suits, incentivizing public filing of demand letters in a way that makes them accessible and searchable to the public.
7. Ensure the ITC has adequate flexibility in hiring qualified Administrative Law Judges.
EXECUTIVE ACTIONS
Today the Administration is also announcing a number of steps it is taking to help bring about greater transparency to the patent system and level the playing field for innovators.  Those steps include:
1.Making "Real Party-in-Interest" the New Default.  Patent trolls often set up shell companies to hide their activities and enable their abusive litigation and extraction of settlements.  This tactic prevents those facing litigation from knowing the full extent of the patents that their adversaries hold when negotiating settlements, or even knowing connections between multiple trolls.  Today, the PTO will begin a rulemaking process to require patent applicants and owners to regularly update ownership information when they are involved in proceedings before the PTO, specifically designating the "ultimate parent entity" in control of the patent or application.
2.Tightening Functional Claiming.  The AIA made important improvements to the examination process and overall patent quality, but stakeholders remain concerned about patents with overly broad claims — particularly in the context of software.  The PTO will provide new targeted training to its examiners on scrutiny of functional claims and will, over the next six months develop strategies to improve claim clarity, such as by use of glossaries in patent specifications to assist examiners in the software field.
3.Empowering Downstream Users.  Patent trolls are increasingly targeting Main Street retailers, consumers and other end-users of products containing patented technology — for instance, for using point-of-sale software or a particular business method.  End-users should not be subject to lawsuits for simply using a product as intended, and need an easier way to know their rights before entering into costly litigation or settlement.  Today, the PTO is announcing new education and outreach materials, including an accessible, plain-English web site offering answers to common questions by those facing demands from a possible troll.
4.Expanding Dedicated Outreach and Study.  Challenges to U.S. innovation using tools available in the patent space are particularly dynamic, and require both dedicated attention and meaningful data.  Engagement with stakeholders — including patent holders, research institutions, consumer advocates, public interest groups, and the general public — is also an important part of our work moving forward.  Roundtables and workshops that the PTO, DOJ, and FTC have held in 2012 have offered invaluable input to this process.  Today, we are announcing an expansion of our outreach efforts, including six months of high-profile events across the country to develop new ideas and consensus around updates to patent policies and laws.  We are also announcing an expansion of the PTO Edison Scholars Program, which will bring distinguished academic experts to the PTO to develop — and make available to the public — more robust data and research on the issues bearing on abusive litigation.
5.Strengthen Enforcement Process of Exclusion Orders. Once the U.S. International Trade Commission (ITC) finds a violation of Section 337 and issues an exclusion order barring the importation of infringing goods, Customs and Border Protection (CBP) and the ITC are responsible for determining whether imported articles fall within the scope of the exclusion order. Implementing these orders present unique challenges given these shared responsibilities and the complexity of making this determination, particularly in cases in which a technologically sophisticated product such as a smartphone has been successfully redesigned to not fall within the scope of the exclusion order. To address this concern, the U.S. Intellectual Property Enforcement Coordinator will launch an interagency review of existing procedures that CBP and the ITC use to evaluate the scope of exclusion orders and work to ensure the process and standards utilized during exclusion order enforcement activities are transparent, effective, and efficient.