Have you discovered The Alexandria Project?
Welcome to the sequel to The Alexandria Project, a cybersecurity thriller.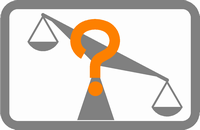 As you may have noticed, last Monday passed without my posting a new chapter of The Lafayette Deception. I'd like to explain why, and also invite you to reflect on the role that the consumer of creative work will play in the future of writing.
The fundamental question comes down to this: will writers be able to make a living in the future from their craft, and if not, what will the quality and variety of writing be like?
Usually, an essay like this would go on to talk about piracy. But piracy is only an issue for writers and other artists that are already very successful. Somebody has to know about a writer's work before they want to copy it. Most writers can only dream about worrying about piracy.
The real issues for would-be writers are two-fold: now that the middlemen that used to discover, package, promote and distribute the written word are being consigned to the ash heap of history, how will new authors become known to readers? And if readers become accustomed to free and $.99 downloads, how will writers survive?
At this point, you may be asking yourself whether these problems are real. And in truth, there are more ways for writers to be read today than ever before, as witnessed by the explosion of blogs and the proliferation of self-publishing and print on demand publishers. But if you look at how many writers are making a living from their work, what you'll see is that in most areas their numbers are dwindling dramatically rather than expanding. Newspapers and magazines have already been decimated. And I expect that books are likely to head in the same direction as eReaders take over a larger and larger percentage of the market.
If you think that statement is alarmist, I invite you to click on these two links. The first is the top 100 hard copy best seller list at Amazon, and the second is the equivalent list for the Kindle. Notice a difference between the two? (hint: it won't cost you a penny to download any of the books in the second column on the Kindle list. And check out the 8 out of 20 books in the paid column that sell for $.99 to $3.99).
So what's behind this race to the bottom? One problem is that there's simply too much out there that's available for free. But another is that the Internet is a million miles wide, and for the most part, only an inch deep. It's easy to see the impact of this reality when you look at advertising. Before the Internet, there were only so many billboards, TV and Radio ad spots, and magazine and newspaper pages to advertise on. Today, the number of places to post an ad on the Web is almost infinitely large, and those placements can be much more highly targeted as well. As a result, the price of an ad has plummeted by orders of magnitude.
The same thing has happened in photography. Today, even a smartphone, let alone a point and shoot camera, can produce a salable picture, and an increasing number of sites will sell a newspaper or magazine or anyone else unlimited usage of an image for $3 to $8. Do you want a picture of an elephant? Well, there are over a million images for sale within that price range (no, I'm not making that number up). How does a professional photographer stand out, let alone sell enough work to make a living, when so many amateurs can upload a passable photo and a key word search brings up thousands of images?
So much for the thousands of free lance photographers that used to sell their work, or for most of the staff photographers that were sent on location by newspapers and magazines and ad agencies. And so much, too, for photographs that tie into stories, rather than simply align topically at a high level.
It's the same deal for writers (and especially fiction authors), except that they now have the worst of both worlds. Authors that used to be able to find agents and publishers are finding it nearly impossible to do so. When they are successful, the publisher now wants them to do much of the work the publisher used to do – including editing their own work and promoting it, too.
Meanwhile, authors that self-publish have to bear the entire burden on their own, and only a tiny fraction will be able to rise above the constantly increasing flood of writers that are taking this approach. As with the free lance photographer, the chance of a potential customer discovering the "elephant" of an author is almost zero.
At this point, you may be inclined to ask "OK, that sounds rough for writers, but all kinds of people are having a rough time today.  So why should I care?"
The answer to that question was most succinctly suggested by a successful new author I read about in an article focusing on self-publishing. Unfortunately, I haven't been able to locate that interview, but the author's formula for success went something like this: every three or four months he churned out a new mystery novel with a similar title, which he sold in eBook form for just $.99. At that price, he only made about $.30 a book, but because he had attracted quite a following, he was making a decent living. He spent roughly half his time writing the same type of formula book over and over again, and half his time promoting his increasing body of work.
What struck me most about the article was the author's response when asked if a self-published mystery author had to be as good as Stephen King to be successful. His answer went something like this:
I don't have to, because my books cost only $.99. It's Stephen King that has the problem, because if he wants to charge $9.99 for his books, he has to write ten times better than I do.
If this guy has a point, then I would suggest that we all have a problem, or at least those of us that value good writing. The fact is that writing a really good book in any genre requires an enormous amount of talent and work. Back when publishers provided the full package to those that bought their wares, books represented not only the earnest efforts of writers, but also the impact of skilled editors that helped authors turn their raw manuscript into the best piece of finished work they were capable of producing.
Isn't it time you  read:
The Alexandria Project?
a Tale of Treachery and Technology
Remarkably accurate while consistently spellbinding: I ran across a reference to this book at a blog unrelated to the author, and after reading one chapter, bought the book
Great thriller: In the spirit of Vincent Flynn and Tom Clancy, this cyber-security thriller is a great read. Compelling characters, great detail and an an unsettlingly plausible scenario add up to a real page-turner.
Delightfully unpredictable!  Updegrove has managed what many attempt but few can execute: a plot that is both credible and surprising….A great read – I can't wait for the next one!
Strong characters and compelling plot: I read a lot of novels and this is a very good one. The characters are believable and engaging and the plot is compelling with several clever twists along the way….Highly recommended
Excellent and accessible techno-thriller: Updegrove…clearly knows the subject matter inside and out, but is too self-assured and smooth a writer to hide behind that insider's knowledge….I look forward to Updegrove's next book with great anticipation.
Great Read:  This is a very well written, highly engaging story. The scary thing about it is that the entire plot is far too possible to come to life.
Fantastic!  The Alexandria Project is a gripping novel of intrigue and suspense. The characters may be fictional, but we all know their real-life equivalents. The storyline may be fiction – but maybe not.
Read these and more 5 Star reviews at Amazon
The only part that's fictional is that it hasn't happened yet
Available Now for $2.99 or less
Buy at Amazon
Buy at iTunes Store
Buy at Barnes & Noble
For hundreds of years now, authors have been able to nurture and perfect their craft throughout a lifetime of sweat and effort. Often, their publishers would stand behind them, and support them even when they wished to tackle a subject that looked iffy from a commercial perspective, but which seemed important or might push the artistic envelope. Publishers like these provided the kind of financial, editorial and commercial support, often through relationships that spanned many decades, that brought some of the world's greatest literature into full flower. Those publishers didn't make money on every book.
Nor is that the full measure of what publishing used to be all about. A few years back I had a meeting in the executive offices of one of the best known, old line American publishers. As I walked along the halls I passed dozens of original paintings, pen and ink works and water colors by artists such as Winslow Homer, N.C. Wyeth and Frederick Remington. Each had been commissioned to grace the cover or interior of a book the house had published. Those days are now decades in the past, but even today few publishers would put their name on a book that wasn't well designed and produced. And the likelihood of finding a typo in a professionally published book, at least until recently, was almost nil. A printed book was something that authors and publishers took pride in conceiving and executing, and which readers took pleasure in experiencing.
The point is not that we should return all the way back to some golden age of publishing standards of the past. Those days are gone. But we do have a say in what the publishing standards of the future will be. Those standards will be as high as we insist they must be, if we make our expectations known. Or they will be as low as market forces will drive them.
In a future that will be increasingly dominated by eReaders, the crucial question will obviously be how high we will set our standards for content, because the device will control the delivery. But how good will that content be?
We recognize that engineers, doctors, machinists and just about everyone else needs to practice a trade full time in order to become and remain competent at what they do. Indeed, it would be hard to imagine a skill or service that we benefit from that we do not recognize as being worthy of compensation.
Until it comes to creative work. There, we are increasingly ignoring the fact that a writer, or photographer, or artist needs to work at what they do full time to achieve the same quality of work as any other craftsperson or expert. But we can't have it both ways – it's not Hemingway and $.99 books. It's Hemingway or $.99 books. Pick one.
But I would go further. Expecting writers and artists to work for little or nothing is exploitive and wrong, at least if we wish to have access to their work. Luckily for us, there will always be plenty of writers willing to work for free (this site has closer to two million than one million words of my authorship here already, and they're all there for free).
But free writing almost by definition is writing that gets done in the odd hour, with less care, sometimes with less investment in creativity, and almost never with the improving touch of an editor. At minimum such work will appear more sporadically, and only through something close to divine intervention will it be likely to mature into the type of output that we will remember and treasure for the rest of our lives, and that will reach out to future generations of readers as well.
So let me return from the general to the specific.
Once upon a time, about three years ago, I got an idea for a book. Eventually, I started to write that book. My thinking was that I stood a chance of building a following that could lead me to write more books, using my blog as a platform, since I had some thousands of regular readers.
I called that book The Alexandria Project, and once it was well under way, I began posting it, chapter by chapter, at my blog. Because it was so time consuming, I had to give up most of the writing that I had been doing up until then on standards and open source topics, because I didn't have enough time to do both. My best guess is that close to 4,000 people read the book, start to finish.
It took me about 1000 hours to write the first draft of the book.  When I got done, I completely revised the entire text three times, until I was satisfied that it was ready to publish. That took close to another 1000 hours. Then I began exploring the ins and outs of agents, publishers, and self-publishers. Predictably, I failed to get an agent interested, so I went the self-publishing route, and had to spend over $3,000 to produce a well designed, professionally proofread book in hard cover, soft cover and eBook versios that I could be proud of.  Then, I had to confront the question of how I would promote the book.
My thinking was that on part of my efforts should be to market the book to those that had read, and presumably enjoyed, the first draft in serial form. To attract their attention, I started a sequel, which I began to post in installments every Monday, and a new series, "Adventures in Self-Publishing," to post on Fridays. These efforts alone required an investment of at least ten hours a week. Then I waited for my first book to become available, so that I could advertise it through the two new series, and enlist the help of those that were following my work to help spread the word.
Eventually, the book came out in eBook form, and I did advertise it through the two new series. Sounds like I had a pretty good plan, right?
Except that it didn't work.  At all. Nobody who had read the book the first time it came out, or who was reading the sequel or the self-publishing series, bought it.  Even when I dropped the price to $2.99.
By nobody, I mean really, really close to nobody. After subtracting out the copies bought by people I knew didn't read my blog, my best guess is that fewer than five copies have been bought to date by those reading my blog.
So the question becomes this: should I continue the sequel or not, and if so, to what purpose?
It clearly isn't selling any books, nor is it likely that anyone reading this blog will buy the sequel, either, when it's completed. If I'm going to be writing for free, there are many other topics that I could, and from a professional point of view should, be writing about instead. I've been neglecting those topics almost entirely, and it is those topics that help support my day job.
Every author without a trust fund has to face the economics issue eventually. If they can't make a living out of writing, then they can't live to write. And if they can't live to write, then the reading public shouldn't expect a whole lot from their writing.
Here, then, is the take away of this essay: just as you may support public radio with an annual donation, or a local band by buying their CDs, ultimately you will need to put your economic support behind authors, musicians and artists if you want to have access to first class work. And hey, it's not a heck of a lot to ask. Even a full-priced eBook costs less than a night at the movies, and your enjoyment of it will last a lot longer. You can even re-read it.
But that's not all.  Today, writers need more than economic support. Remember that in the introduction to this piece, I identified a second problem as well: the decline of the role of the publisher. Authors today need help from readers not only in the form of book purchases.  They need help just as badly in promoting their work, because the traditional promotional system is in a shambles, and a new one has not yet risen from the ashes.
So if you read and enjoy a book by a self-published (a/k/a, an "indie" author), tell your friends, or don't expect that that author will follow up with another one, or if they do, that it will necessarily be as good. With today's social media, it will only take a few seconds. Use Facebook, Twitter, or whatever else you use to stay in touch with those you know, and introduce a new author you've discovered to your friends. That's a win/win for all concerned.
But if the price of a movie ticket and the time it takes to send a few Tweets still doesn't seem like a reasonable exchange for the pleasure of reading a good book, you might ask yourself why not?
Before answering that question, consider how many wonderful books you're read in your life, and what they've meant to you, as well as what the future will be like if the number of wonderful books waiting for you begins to decline. And finally you might want to reflect on what the authors of those books should be entitled to expect from you in return for making these books available to you.
Personally, I would not want to face a future where the odds of success were so poor that new authors were no longer willing to make the sacrifices necessary to see if they had it within them to create great literature. Or to research and write the kind of critically analytical non-fiction books that provide a last defense against prejudice, FUD and willful ignorance.
If that's the price of "free," then in my book, the cost of free is far, far too high.