Have you discovered The Alexandria Project?
This series highlights aspects of my experience self-publishing The Alexandria Project. If you'd like to read the book this series is based on, you can read the first three chapters for free here.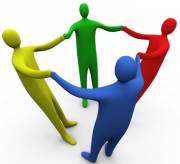 Last week we talked about the concepts and goals behind launching a book promotion campaign. This week, we'll get down in the weeds, and talk about the specific tactics you can use to spread the word.
The first thing to decide is whether you want to target brick and mortar, as well as on-line, channels of distribution. The reason is that while activities that target real stores will also help with your online sales, they tend to be much more time consuming, and usually require travel as well. Persuading individual book stores to carry your book also involves one-on-one selling (to the store owner or manager), while the pay off in sales per book store beyond your home town will likely be modest. The return on investment marketing directly to book stores is therefore low.
Isn't it time you read:
The Alexandria Project?
a Tale of Treachery and Technology
Remarkably accurate while consistently spellbinding: I ran across a reference to this book at a blog unrelated to the author, and after reading one chapter, bought the book
Great thriller: In the spirit of Vincent Flynn and Tom Clancy, this cyber-security thriller is a great read. Compelling characters, great detail and an an unsettlingly plausible scenario add up to a real page-turner.
Delightfully unpredictable! Updegrove has managed what many attempt but few can execute: a plot that is both credible and surprising….A great read – I can't wait for the next one!
Strong characters and compelling plot: I read a lot of novels and this is a very good one. The characters are believable and engaging and the plot is compelling with several clever twists along the way….Highly recommended
Excellent and accessible techno-thriller: Updegrove…clearly knows the subject matter inside and out, but is too self-assured and smooth a writer to hide behind that insider's knowledge….I look forward to Updegrove's next book with great anticipation.
Great Read: This is a very well written, highly engaging story. The scary thing about it is that the entire plot is far too possible to come to life.
Fantastic! The Alexandria Project is a gripping novel of intrigue and suspense. The characters may be fictional, but we all know their real-life equivalents. The storyline may be fiction – but maybe not.
Read these and more 5 Star reviews at Amazon
The only part that's fictional is that it hasn't happened yet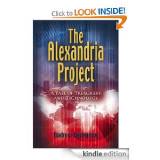 Available Now for $2.99 or less
Buy at Amazon
Buy at iTunes Store
Buy at Barnes & Noble
Traditional publishers solve this conundrum by selling to book stores all at once at annual trade shows and otherwise promoting books through their catalogues and other aggregated sales efforts, which keeps the promotional cost per book low. Since you have only one book to sell, the cost per sale will again be high, even if you're sitting behind a table at a tradeshow.
For this reason, there's much to be said for pitching just your local bookstores in the beginning, and leave it at that. If you focus on building demand through virtual channels and are successful, people will begin to ask brick and mortar stores for your book, which will lead them to order copies without your having to approach them at all.
That said, it's important to recall that everyone these days has two over-lapping circles of acquaintance: people they interact with face to face, and those that they connect with (or can find a way to meet and connect with) virtually. It would be a mistake not to recognize this difference, because the people that you know best and/or can meet with directly can be the strongest proponents for your book. So if you're gregarious, here's where your personality will pay off.
Working your local circle of friends (and their friends) effectively can help kick start your campaign in a number of ways. For example, someone you don't know is more likely to take a flier on a book with an Amazon Best Seller Rank of 12,652 than one with a rank of 1,226,452, and you'd be surprised how few books you need to sell to make that jump, at least temporarily.
So with that in mind, let's look at the list of promotional activities that are available to authors, beginning with the traditional ones and working into those that the on-line world has made possible.
1. Preparing the ground: As in most sales strategies, timing is important. So rather than dribble your efforts out in a haphazard fashion, plan the entire effort, and coordinate the launch activities in particular so that you'll hopefully have a burst of sales to start with. Don't do your big launch until all versions of your book are available, if you plan on having more than just eBook versions. Send copies of your final PDF (or, better yet, your ePub files) to friends and influencers in advance, letting them know that if they are so inclined, it would be great if they would write a short review on your Amazon and Barnes & Noble pages, and click the "Like" button while they are in the neighborhood. That way when you start pointing lots of folks there, they'll see some endorsements already in place.
2. Book launch party: This one is pretty self-explanatory. Invite everyone you know, and ask everyone to bring anyone they know. Obviously, you'll want to have lots of your books available to sign and sell. CreateSpace has a "how to" video here.
3. Book signings: This is the most visible tool that authors use. It can also be the most time consuming and emotionally "interesting," especially for an unknown author. Obviously, you first need to persuade a book store owner that it's worth their while to handle your book. To do the event right, you'll want to have posters, and some fliers to hand out (supporting quotes, graphics, etc.)
If you used a POD publisher, they will usually be happy to make up and sell you these items, either a la carte, or included in one of their medium or high priced packages. If you're handy with software and have a color printer, you can do these yourself. Buy some "signed by author" stickers and put them on your books to make them more appealing. And if you have a Web site, you'll want to collect names and email addresses at your signing to stay in touch with your new audience, and to encourage them to stay in touch with you.
Your book signing can be more successful if it's properly promoted in advance. If the book store does events like this regularly, then you're in luck, because they will probably already be set up to place the event on local calendar listings. If not, that's something you should do, as well as promote the event through all other means at your disposal, most of which we will touch on below.
4. Book tour: If you're really serious about this, and have the time, money and luck to pull it off, you'll do the very substantial advance work (or pay an agent to do this for you) to line up radio and TV interviews across the country, with book signings added in wherever possible. Obviously, this is more feasible if you've already got a successful first book under your belt and therefore some credibility and name recognition.
5. Interviews: Even if you don't plan on trying to do a book tour, you shouldn't neglect your local media outlets. If you're in a small town, getting someone at the local paper to do an article about you and your new book shouldn't be too difficult. If you have local radio and TV stations (including college stations) that do interviews, get in touch with them as well.
6. Talks. If your book is non-fiction, there may be a variety of venues (service clubs, churches, whatever) at which you can speak on your book topic.
7. Website: Every pundit these days will tell you that you need a Web site. Personally, I think that the need to have more than a basic Web site is overblown, because unless you have the ability and determination to keep posting fresh content, there's not much reason for people to keep returning.
At minimum, you'll want a page where you can post more than Amazon and the other on-line outlets will allow you to upload, and where you can display what you do post in a more pleasing way (Amazon doesn't offer much beyond the ability to separate your text into paragraphs). A more sophisticated site will offer a way to post a schedule of book signings, a blog, the capability for visitors to leave comments and sign up for an email list, social media links and buttons, and so on.
A Web page will be part of most POD packages, and a more sophisticated site will be part of the more expensive packages, or available as an expensive a la carte purchase. If you want someone else to do everything for you, go for it. If you want to save quite a bit of money and still end up with something quite good, go to WordPress, GoDaddy, or another site and do it yourself.
8. Video trailers. A lot of folks will be willing to sell you their services to do a video trailer for your Web site, and more and more expensive POD publisher packages include a trailer as well (of course, you could do a video trailer yourself, if you have the tools, time and skill). Of course, you have to get people to actually visit your Web site before this investment will pay off. Personally, I'm not very persuaded of the value of these at the beginning of your campaign. Perhaps if your book starts to take off, a good video may be a smart addition, primarily to make it seem like your book can stand toe to toe with the Web sites of best selling books. Posting multiple videos at Youtube may be a better bet, with links back to your site.
9. Email: Direct and list email can be one of your most effective promotional tools. Look at everyone whose email address you have, and drop them into categories. In my case, I had previously compiled a long press list of people that have followed my non-fiction writing and quoted me in their own articles. I selected out those that I had gotten to know best, and offered to send them a pre-release copy of my book. Most said "sure." I also pulled out those people that I regarded as "influencers" (bloggers, technology leaders, and others with their own audiences) and did the same.
In each case, I sent a personal email, rather than creating an obvious list and sending the same email simultaneously to all. I then followed up with each individual a few weeks later to let them know when the hard copies of my book would be available, so that if they were inclined to do something supportive it would happen more or less at the same time. Now that the books are available, I'll be sending a list email to most of my other contacts, letting them know about the book and its availability.
10. Social media. Okay, this is the big one. If you're a master of social media and have written a pretty good book, then you should be able to make things happen to at least some degree through this means. My assumption is that the successful self-published authors of the future will be those that have acquired the knack of how to best exploit Facebook, Twitter, Tumblr, and all of the other channels that are now available, for free, to anyone and everyone. On the other hand, if you're someone (like me) that doesn't really understand what anyone gets out of Twitter, and has avoided Facebook to date because of all the other online time sucks that swallow up my day, then you've got a challenge ahead of you.
Given my current lack of smarts in this area, I won't expand on this topic in detail at this time. I may return to it in the future after I get my feet wetter (note to self: bite the bullet and set up a Facebook page this weekend. Sigh…)
11. Online reviews: Most pundits recommend that you reach out to well known on-line reviewers at sites like Amazon who regularly post reviews in your genre. The approved etiquette is to offer them a free copy of your book if they would be interested in seeing whether they would like to review it. If they do, that's great. If they do, and pan your book, that's the luck of the draw. Of course, if you don't get people to go to your book page at Amazon, it doesn't matter a whole lot either way, unless visitors hunt out reviews by someone they follow. You can find a list of Amazon's top 100 volunteer reviewers here. And you can find an Amazon/CreateSpace section (with links to lists of on-line book reviewers)) on how to get your book reviewed here.
12. Other sites. There are a variety of ways to reach out to individuals with blogs in the same area of interest as your non-fiction book, or your fiction genre. They include offering to be interviewed (or trading interviews, if you have a blog), offering them a copy of the book to mention or review, and cross-linking or mentioning each others sites.
13. Allow readers to test drive your book. The easiest way to do this is to authorize Amazon and other sites to allow readers to "look inside" your book. I can't imagine anyone not wanting to do this. You can also post the first few chapters at your Web site.
14. Promotions. Depending on who published your book, you may be able to do discounts, offer coupons, or otherwise spark temporary interest in your book. This can also help you find the best price point for your book.
15. Channel optimization. Be sure that you make the most of the author tools that channels like Amazon offer you. Look at the pages of other books, and take their practices into account in setting up your own text, so that you compare favorably.
16. Review and recommendation sites. There are an increasing number of sites that review books that you can approach and try and interest in reviewing your book. Other sites, like Goodreads, may offer avenues to spread the word, especially if you and your friends sign and list your book.
There are a few important things to take away from the list above:
1. If you didn't believe me before, you've hopefully been persuaded by now that effectively promoting your book will be hard work. Unless you plan to do a lot of it, it's probably not going to have much effect.
2. You can't move the world all alone, so recruit your friends. To the greatest extent possible, reach out to them to reTweet what you Tweet, to post reviews online, to "like" your book wherever and whenever they can, to tell their friends how much they liked the book, and do whatever else you or they can come up with. In other words, it takes (at least) a Village to launch a book.
3. While you can spend money to promote your book, just spending money – even a lot of money – isn't necessarily going to make much difference if you're not willing to do all of the extra effort that goes into spreading the word.
4. While you should keep at it, you shouldn't make a career out of promoting your book if it just doesn't catch on. Books sell on momentum and word of mouth, so if it isn't happening, it's probably not going to happen. That said, many authors have caught fire on their second, or third, or fourth book. When that happened, their older titles took off as well.
And finally, remember that what goes around, comes around. So if you've written a book, or are thinking about writing a book, remember that you'll need a whole lot of help from a whole lot of people. So why not take a few seconds and email/Tweet/or whatever, something like the following to someone (or a lot of someones) you know:
If you like thrillers, you really ought to read The Alexandria Project. Check it out here http://amzn.to/xo00rn
Did you do that? Great! Hopefully someone will do the same for you some day.
To state the obvious, what I've written above is a very quick trip down a very long road. If you'd like to read much more about how to promote your book (and you should), here are two places to start: The Complete Guide to Self-Publishing: Everything You need to Know to Write, Self-Publish, Promote and Sell Your Own Book, by Marilyn Ross, and Plug Your Book! Online Marketing for Authors, by Steve Webber. There are also some very good free resources, such as the Amazon/CreateSpace Marketing Central site. Some topics there are richer resources than others. I found the Marketing Plan for Fiction Titles section by Brian Jud to be particularly useful. It's not only thorough and pragmatic, but has a wealth of useful links.
Good luck to us both.
Read the next chapter of Adventures in Self-Publishing here
Read the first chapter of this series here
Read Chapter 1 of The Lafayette Deception (the sequel to The Alexandria Project) here