Have you discovered The Alexandria Project?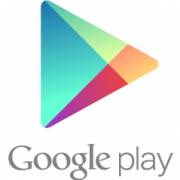 In a blow to diversity and independence in book publishing and distribution, Google announced yesterday that it will discontinue its partnering portal with independent bookstores next January (reproduced in full at the end of this blog entry). Despite the fact that the program was only six months old and had already signed up 16 reseller partners around the world, representing thousands of bookstores, Google concluded that the reseller program "had not gained the traction that we hoped it would." 
The impetus for the unusually rapid decision may presumably be found in Google's announcement on Tuesday that it will combine all of its currently separate, media-specific storefronts (e.g., books, apps, etc.) into the single iTunes-like outlet it calls Google Play.
It probably makes sense for Google to go head to head with Apple's approach to digital media, but it's unfortunate that its Indie reseller program became collateral damage in the process. And, in the end, it may prove to be a shortsighted decision on the part of the search giant. Why? Because the cost of (maybe) checking Apple's advance in media in general is dropping an effort to slow down the Amazon juggernaut's capture of text content in particular. Based on the sales of my own book, it would appear that readers are overwhelmingly choosing Kindle versions over iTunes (or Nook) versions, so it is possible that Google has simply decided not to make a serious effort to become a player in online book sales.
Isn't it time you  read:
The Alexandria Project?
a Tale of Treachery and Technology
Remarkably accurate while consistently spellbinding: I ran across a reference to this book at a blog unrelated to the author, and after reading one chapter, bought the book

Great thriller: In the spirit of Vincent Flynn and Tom Clancy, this cyber-security thriller is a great read. Compelling characters, great detail and an an unsettlingly plausible scenario add up to a real page-turner.

Delightfully unpredictable!  Updegrove has managed what many attempt but few can execute: a plot that is both credible and surprising….A great read – I can't wait for the next one!

Strong characters and compelling plot: I read a lot of novels and this is a very good one. The characters are believable and engaging and the plot is compelling with several clever twists along the way….Highly recommended

Excellent and accessible techno-thriller: Updegrove…clearly knows the subject matter inside and out, but is too self-assured and smooth a writer to hide behind that insider's knowledge….I look forward to Updegrove's next book with great anticipation.

Great Read:  This is a very well written, highly engaging story. The scary thing about it is that the entire plot is far too possible to come to life.

Fantastic!  The Alexandria Project is a gripping novel of intrigue and suspense. The characters may be fictional, but we all know their real-life equivalents. The storyline may be fiction – but maybe not.

Read these and more 5 Star reviews at Amazon

The only part that's fictional is that it hasn't happened yet

Available Now for $2.99 or less

 

Buy at Amazon

Buy at iTunes Store

Buy at Barnes & Noble
But either way, Google can take care of itself. It can also afford to take as many swings at the ball as it wishes (witness its repeated attempts to offer up a viable alternative to Facebook). Moreover, book sales must rank woefully low among the myriad other business opportunities that Google's omnivorous approach to commerce has identified (perhaps even below autonomous cars, which relate to its core business…exactly how?)
Indie bookstores, on the other hand, have suffered a real loss as a result of Google's backing out.  Google not only offered an inexpensive way for them to participate in the Internet-enabled marketplace, but Indie stores could ride Google's marketing coattails as well.  Google also offered a (thus far) platform-neutral alternative to Amazon, Barnes & Noble and iTunes that was nonetheless directed at undercutting  the dominance of each.
But as Google's announcement reminds us, riding the coattails of another company's strategic plan provides at best a parlous road to success.  It may be that by pulling the plug as quickly as it has after catalyzing the idea of collective action, Google may have ultimately done independent bookstores a favor. This assumes, of course, that these business owners will band together to create a new platform over which they will have more control this time around.
Happily, that appears to be in the cards, according to a letter sent by American Booksellers Association Oren J. Teicher, which can be found in full here (the ABA was one of the 16 resellers that Google had wooed into its program, launching its IndieCommerce site for the benefit of its members).
That letter was written after Google gave its reseller partners all of two day's prior notice that it was discontinuing a service into which it had only recently recruited them.  While indicating that the ABA was "very disappointed" with Google's decision, Teicher noted that the ABA had long recognized Google's shortcomings as a partner (including Google's lack of "understanding of many basic principles of our industry"), and that the ABA had been hedging its bets by continuing discussions with other potential partners.  He went on to reassure ABA members that:

…[w]e are totally committed to providing IndieCommerce stores the means to continue to sell e-books, and, at minimum, we expect to move forward quickly with one or more partners who will better understand — and who will maintain closer ties to — your stores, and to the book industry in general.
Hopefully, the ABA and other publishing associations and resources will be able to swap Google's service out for a better, more reliable alternative. The result should be a more stable, long term solution, because the economics and motivations of those that will control a new service will be so different from Google's.  Sales by an Indie bookseller may generate modest revenue, but enable Indie stores to offer an online sales channel allows loyal, local readers the opportunity to support their local merchants and the local bookstore experience, and also to assist local authors in reaching their audiences.
I'll be writing more on this topic in the future, as I believe that there are real opportunities to be found in bolstering the role of the local bookstore in readers affections, allowing local stores to become the incubators within which new authors, imprints, and enthusiasm can take root and grow.
* * * * * * * * * * * * * * 
Thursday, April 05, 2012 at 8:00 AM
Posted by Scott Dougall, director, product management, digital publishing
With the launch of Google eBooks in 2010, we introduced a multi-faceted approach to selling ebooks: online, on devices, through affiliates and through resellers. One part of that effort — the reseller program — has not gained the traction that we hoped it would, so we have made the difficult decision to discontinue it by the end of January next year.
This change will help us focus on building the best ebooks experience we can across hundreds of devices with millions of books. Books will continue to be a major content pillar alongside apps, music and movies in the Google Play store. And — regardless of where they bought them — customers will still be able to access and read their ebooks on the web, phones, tablets and compatible eReaders.
We will work closely with our sixteen reseller partners as they transition in the coming months. Also, booksellers will still be highlighted in the "Buy this book" section of Google Book search, supported with our affiliate program and have access to free Books APIs.
Looking at the results to-date, it's clear that the reseller program has not met the needs of many readers or booksellers. While our role as an ebooks wholesaler to booksellers will be coming to a close next year, we remain as committed as ever to making the eBooks experience from Google the best it can be for readers around the world.