Have you discovered The Alexandria Project?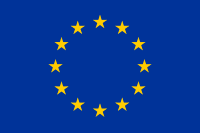 While the decade long debate in the European Union over the definition of "open standards" has been well-publicized, it may come as a surprise to some that EU member nations are required to utilize a second standards filter in public procurement as well.
That filter relates to whether a standard has been developed by a "formal" standard setting organization (SSO).  In other words, by either an EU SSO, such as CEN/CENELEC or ETSI, or by one of the global "Big Is" (ISO, IEC or ITU).  If it doesn't, then it's supposed to be off limits - until now.
That filter has roots in a sixty year standards-based quest to benefit European trade, both within the EU and internationally. Historically, this goal was met by seeking to develop EU-wide standards that member states would be required to adopt, thereby replacing the national standards they had long used to keep the goods of neighboring nations out of their own markets. At the same time, these standards would be designed to facilitate EU goods internationally.
Of course, in an era of multinational companies and increasingly global trade, the concept of "European standards" makes even less sense in the information and communications technology (ICT) sector then it does generally.  And with the rise of consortia, even standards developed by the Big Is (where every EU nation has its own vote, comprising quite a large voting block) are diminishing in importance, since the majority of the standards in ICT are now created within consortia and not by the old-line, mainstream SSOs.
For the past year, EU representatives have been wrestling with this reality. The answer, one would think, would be simple: just acknowledge the fact that (at least) after the marketplace has universally adopted an ICT standard developed by a consortium, there really is no alternative but to follow the pack, or you won't be able to interoperate with the rest of the world.
Last week, the EU took a grudging step towards accepting that reality. 
As reported in a press release issued by the Danish Ministry of Business and Growth (Denmark currently holds the EU Presidency), consensus has been reached on liberalizing which standards can qualify for government procurement (thereby clearing the path to realize the first of twelve initiatives called for under the Single Market Act that are "intended to modernise European trade and contribute to growth in Europe").
According to the press release:
By adopting the regulation, conditions are improved for participation of businesses and stakeholders in the development of effective and user-friendly standards. At the same time, the system will be more efficient, allowing innovative solutions to reach the market faster for example in the areas IT or services. Meanwhile, the regulation creates the foundation for the development of more European standards for services in the future.
How exactly will that happen? 
Under an agreement negotiated between representatives of the European Parliament, Council and Commission, a draft regulation that was first proposed in June 2011 will now advance to formal adoption.  And under that regulation, member states will – at last – be allowed to reject standards developed by the formal European SSOs and the Big Is in favor of consortium-developed standards, where appropriate.
How big a difference will that in fact make, given that EU governments obviously already have ICT systems that are chock-a-block full of consortium standards?  
That remains to be seen. But one logical result might be that European-based technology companies might start setting up more consortia themselves, rather than only joining them after U.S. companies have already determined their strategic direction.
Isn't it time you  read:
The Alexandria Project?
a Tale of Treachery and Technology
Remarkably accurate while consistently spellbinding: I ran across a reference to this book at a blog unrelated to the author, and after reading one chapter, bought the book

Great thriller: In the spirit of Vincent Flynn and Tom Clancy, this cyber-security thriller is a great read. Compelling characters, great detail and an an unsettlingly plausible scenario add up to a real page-turner.

Delightfully unpredictable!  Updegrove has managed what many attempt but few can execute: a plot that is both credible and surprising….A great read – I can't wait for the next one!

Strong characters and compelling plot: I read a lot of novels and this is a very good one. The characters are believable and engaging and the plot is compelling with several clever twists along the way….Highly recommended

Excellent and accessible techno-thriller: Updegrove…clearly knows the subject matter inside and out, but is too self-assured and smooth a writer to hide behind that insider's knowledge….I look forward to Updegrove's next book with great anticipation.

Great Read:  This is a very well written, highly engaging story. The scary thing about it is that the entire plot is far too possible to come to life.

Fantastic!  The Alexandria Project is a gripping novel of intrigue and suspense. The characters may be fictional, but we all know their real-life equivalents. The storyline may be fiction – but maybe not.

Read these and more 5 Star reviews at Amazon

The only part that's fictional is that it hasn't happened yet

Available Now for $2.99 or less

 

Buy at Amazon

Buy at iTunes Store

Buy at Barnes & Noble