Have you discovered The Alexandria Project?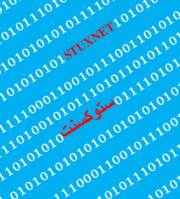 Ever since the Stuxnet worm was first discovered in the wild by cybersecurity experts, the world has wondered who had developed the worm, and why.  Once it became known the primary target of the worm was Iran's Natanz nuclear enrichment facility, suspicion immediately formed around Israeli and/or U.S. involvement. 
For those that have followed the Stuxnet saga over the years, the article will answer some of the most intriguing questions that have arisen, including the following:
Who was in charge? According to the article, the Stuxnet project was a U.S. initiative, rather than an Israeli-led mission. The reason the Israeli's were invited to the table was to encourage them to rely on cyber attacks rather than physical attacks in order to slow down Iranian nuclear advances.

How did Stuxnet work? The worm was based on information obtained from an initial "beacon" penetration, which then mapped and broadcast complete Natanz facility computer/centrifuge control designs to the software's handlers. Stuxnet was then installed on to the air gapped system via the usual network vulnerability – a USB port, via an infected thumb drive.

How did Stuxnet escape into the wild? A programming error to a module of uncertain authorship (e.g., U.S. or Israeli) allowed Stuxnet to migrate onto an engineer's laptop.  When that laptop was later connected to the Internet, it moved out and found other Siemens systems to infect.
Here is one new question that immediately springs to my mind: how did this story escape, and why?  Does this represent a major failure of the up till now very effective Obama administration's internal security system, or was this a calculated leak, perhaps to bolster the President's defense reputation prior to the upcoming election?
As I have previously written on many occasions (and as recently as yesterday), the article reflects how important that question is.  Once the U.S. admits to launching cyber attacks against foreign governments, it cannot claim that it is not consistent with the rules of warfare for foreign governments to respond in kind.
This could be disastrous for the U.S., because there is no country on earth with greater public and private sector dependence on networked computer systems, and therefore greater exposure to cyber attack, than the U.S. And while the U.S. has overwhelming superiority in vastly expensive physical warfare forces in technology, cyber weaponry development requires only brilliant engineers.  And there are many countries – including this nation's most motivated enemies, that have such talent in more than adequate supply.
Isn't it time you  read:
The Alexandria Project?
a Tale of Treachery and Technology
Remarkably accurate while consistently spellbinding: I ran across a reference to this book at a blog unrelated to the author, and after reading one chapter, bought the book

Great thriller: In the spirit of Vincent Flynn and Tom Clancy, this cyber-security thriller is a great read. Compelling characters, great detail and an an unsettlingly plausible scenario add up to a real page-turner.

Delightfully unpredictable!  Updegrove has managed what many attempt but few can execute: a plot that is both credible and surprising….A great read – I can't wait for the next one!

Strong characters and compelling plot: I read a lot of novels and this is a very good one. The characters are believable and engaging and the plot is compelling with several clever twists along the way….Highly recommended

Excellent and accessible techno-thriller: Updegrove…clearly knows the subject matter inside and out, but is too self-assured and smooth a writer to hide behind that insider's knowledge….I look forward to Updegrove's next book with great anticipation.

Great Read:  This is a very well written, highly engaging story. The scary thing about it is that the entire plot is far too possible to come to life.

Fantastic!  The Alexandria Project is a gripping novel of intrigue and suspense. The characters may be fictional, but we all know their real-life equivalents. The storyline may be fiction – but maybe not.

Read these and more 5 Star reviews at Amazon

The only part that's fictional is that it hasn't happened yet

Available Now for $2.99 or less

 

Buy at Amazon

Buy at iTunes Store

Buy at Barnes & Noble