New to The Alexandria Project? Find a plot synopsis and guide to the characters here, find the earlier chapters here, and follow the Further Adventures of Frank on Twitter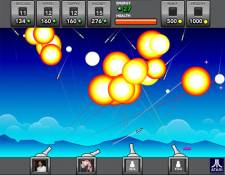 Two can play the same game, CIA Director John Foster Baldwin thought with a smile. Maybe this inter-agency database has something going for it after all.
"Do we have any equipment within range of Ely Nevada?" Baldwin asked into his speakerphone.
"Yes, Sir. We've got units at our New Mexico test facility. We can send them in above commercial air traffic and then give you about five hours over target."
"That will be more than we'll need. I want two ready to go as soon as you can, one for the mission, and the second as backup. Can you get me on target by first light tomorrow?"
There was a pause this time. Baldwin could hear computer keys clicking in the background.