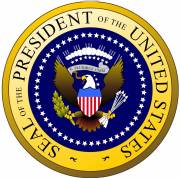 Yesterday, the Deputy CTO of the US Office of Science and Technology Policy issued a press release highlighting the efforts (and success) of the Obama Administration in getting data compiled at public expense into the hands of the private sector for commercial repurposing.   The release refers to a McKinsey & Company report that estimates that making such data publicly available "can generate more than $3 trillion a year in additional value in seven key domains of the global economy, including education, transportation, and electricity."
If you are American, the phrase "open data" may not have a familiar ring.  If you've been following IT policy news in Europe, though, you'll be aware that for the last year or so the EU in general, and some constituent countries in particular (notably, Great Britain), have been focusing not just on open standards and open source software, but on open data collected at any level of government as well. As in the U.S., such data can cover an almost infinite range of information, from demographics to geospatial to economic to integrations of all of the above – and more.  Obviously, such data can have enormous value to the private sector, and especially so if it is made available in a form that can be efficiently utilized by private sector companies. 
The hope abroad is that the private sector will commit the time and resources it would take to make good use of this bounty of data in order to increase competitiveness and create new jobs. Interestingly, some in the private sector in Great Britain have been rather cool to the offer, proposing that the government should make greater efforts to organize the data in a way that would make it easier for the private sector to monetize it.

There are a number of reasons why a similar dialogue hasn't been playing out in public here in the U.S.  They include the fact that the concept of making public data available for commercial use has already been long recognized, the fact that government data has been available in raw form in the past, and because the private sector has been more aware of the value that such data can have, and has asked for it. Finally, the capitalist streak runs more deeply in the U.S., and many companies have been quite happy to make the investment needed to commercialize data in any form in which the government is willing to make it available.

Have YOU Discovered the Alexandria Project?



$2.99 or less at Amazon, iTunes,Barnes & Noble and GooglePlay
That's been true here for some time.  By way of example, even before the rise of networks and the Internet, information compiled at great public expense, such as up to date profiles of undersea depths, features and aids to navigation have been resold by commercial interests in the form of nautical charts.   For centuries, the government enjoyed a monopoly in selling nautical charts, but decades ago the private sector asserted that information gathered at public expense should be available for private sector exploitation. Now that seafloor data is available in digital form, the same information can be used in new and different purposes that go well beyond those for which the data was original gathered. With the end of the cold war, a veritable ocean of additional and more accurate information has been released that maps the submarine geography of the entire world with incredible accuracy, created using gravitationally sensitive satellites.
That's not to say that the Obama administration's efforts should be taken for granted, or regarded as being sufficient. Not only does the data compiled by government continue to grow exponentially, but data mining tools have grown far more sophisticated even as storage costs have plummeted.  The data sets compiled by state and local governments, as well as Federal agencies, now contain enormous amounts of valuable data that can be used by a very broad range of startups and Fortune 100 companies alike to great advantage.
It would be difficult not to conclude that the countries that do the most effective job of getting their governmentally gathered data into the hands of the private sector will not only provide greater value to their citizens, but will also enjoy a significant competitive advantage abroad. This will depend in part on developing standards to make the exchange and use of such data more efficient and less costly.
There are few, if any, countries gather more kinds of data on a global basis than the U.S.  It would be a shame if America fails to exploit its public data to the same degree that its competitors abroad are planning to commercialize theirs.  Hopefully the Obama administration's efforts will be not only be noticed, but also actively supported and augmented by the private sector. One way to do so would be to actively support the new Open Data Institute launched last week with support from the Knight Foundation.  You can find out more about that initiative here. 


Sign up for a free subscription to Standards Today today!
FOR IMMEDIATE RELEASE
October 29, 2013 
White House Office of Science & Technology Policy (OSTP) Blog Post: "Open Data Building a Stronger Economy"
You can view the blog post by Nick Sinai, Deputy United States Chief Technology Officer, HERE. 
Open Data Building a Stronger Economy 
Posted by Nick Sinai Every day young startups and large companies are using open government data to build new products and services that address real challenges for Americans. Fueled by open data, these enterprises are hiring people in cities and towns across the country. Open data are also helping the Federal Government to be more efficient, effective, data-driven, and transparent. We've seen the power of open government data in action—and it pays off. 
Today, McKinsey & Company released a new report that reinforces the importance of the Obama Administration's work to make government data more accessible and useful for citizens, companies, and innovators, while continuing to ensure privacy and security.
According to the new report, open data can generate more than $3 trillion a year in additional value in seven key domains of the global economy, including education, transportation, and electricity.  The report also finds that in addition to catalyzing a variety of societal benefits, open data efforts lead to increased efficiencies; the development of new products and services; and consumer surplus — meaning cost savings, convenience, and better-quality products. These findings are encouraging and provide even more fuel to mobilize all hands on deck to unleash the full value of open data.
In another important step, the Open Data Institute announced yesterday the creation of a new international open data network. As a part of this, the Knight Foundation also announced it will be seed-funding a U.S. Open Data Institute modeled after the nonprofit Open Data Institute in the United Kingdom, which aims to promote collaboration among governments, organizations, and businesses to catalyze the adoption of open data.
This is great news. Data is a valuable national asset that should be open and available to the public, to entrepreneurs, to scientists, and others—instead of being trapped in closed government systems. The creation of organizations like the new U.S. Open Data Institute can help mobilize stakeholders to realize the full potential of open data.
The Obama Administration will continue to work to make government data more accessible and useful to the public and innovators. Taxpayers have already paid for the creation of vast troves of government data—and wherever possible, those data should be accessible to everyone.
I will be participating in a panel today at the Open Data Institute's first annual summit in London—follow the conversation on Twitter using #odisummit.
Read more about the Administration's Open Data Initiatives: HERE 
Nick Sinai is U.S. Deputy CTO in the Office of Science and Technology Policy