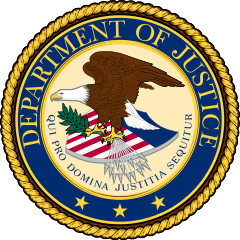 New guidance from the U.S. Department of Justice provides additional insights for standards development organizations, open source foundations, trade associations, and the like (Organizations) seeking to build or improve internal antitrust compliance programs. Read on if you're interested in developing or improving your own Organization's antitrust compliance program.
As discussed in my earlier blog post, the DOJ released related guidance in February of 2017, updated in April of 2019. Although the stated purpose of the guidance was to assist Antitrust Division prosecutors investigating, charging and making sentencing decisions in connection with alleged antitrust violations, it also provided a road map of considerations that can be used by Organizations to proactively develop antitrust compliance programs and thereby reduce risk.
The most recently updated guidance, entitled "Evaluation of Corporate Compliance Programs," was published in June of 2020. The 2020 version is largely the same, but places additional focus on practical considerations intended to help ensure and demonstrate that antitrust compliance programs actually work.
For example, it emphasizes the importance of ensuring that compliance programs are dynamic and adequately resourced and empowered. The updated guidance also highlights the importance of targeted employee training, and ongoing monitoring of employee awareness and use of program policies and procedures.
Building on guidance from the 2019 update, key takeaways from the 2020 update include:
Compliance programs should be dynamic (not static) – they should be periodically reviewed, tested, and adapted to fit changing circumstances. Additionally, antitrust monitoring and risk assessment should be continuous across the life of the applicable relationship or initiative.
Compliance programs should be applied "earnestly and in good faith," including being "adequately resourced and empowered to function effectively."
Appropriate management (compliance/control personnel) should have "sufficient direct or indirect access to relevant sources of data to allow for timely and effective monitoring and/or testing of policies, controls, and transactions[.]"
Companies should monitor employee use of policies and procedures "to understand what policies are attracting more attention from relevant employees." Simply providing employees with access to corresponding policies and procedures is insufficient.
Companies should consider "more targeted training sessions" intended "to enable employees to timely identify and raise issues to appropriate compliance, internal audit, or other risk management functions."
To establish that internal reporting mechanisms work, companies should test employee awareness and comfort using them, "for example by tracking a report from start to finish."
If you're interested in learning more, please read my earlier blog post, or review a comparison of the 2019 and 2020 versions of the DOJ guidance.
Please free to contact us if you are interested in developing or improving your own antitrust compliance program.